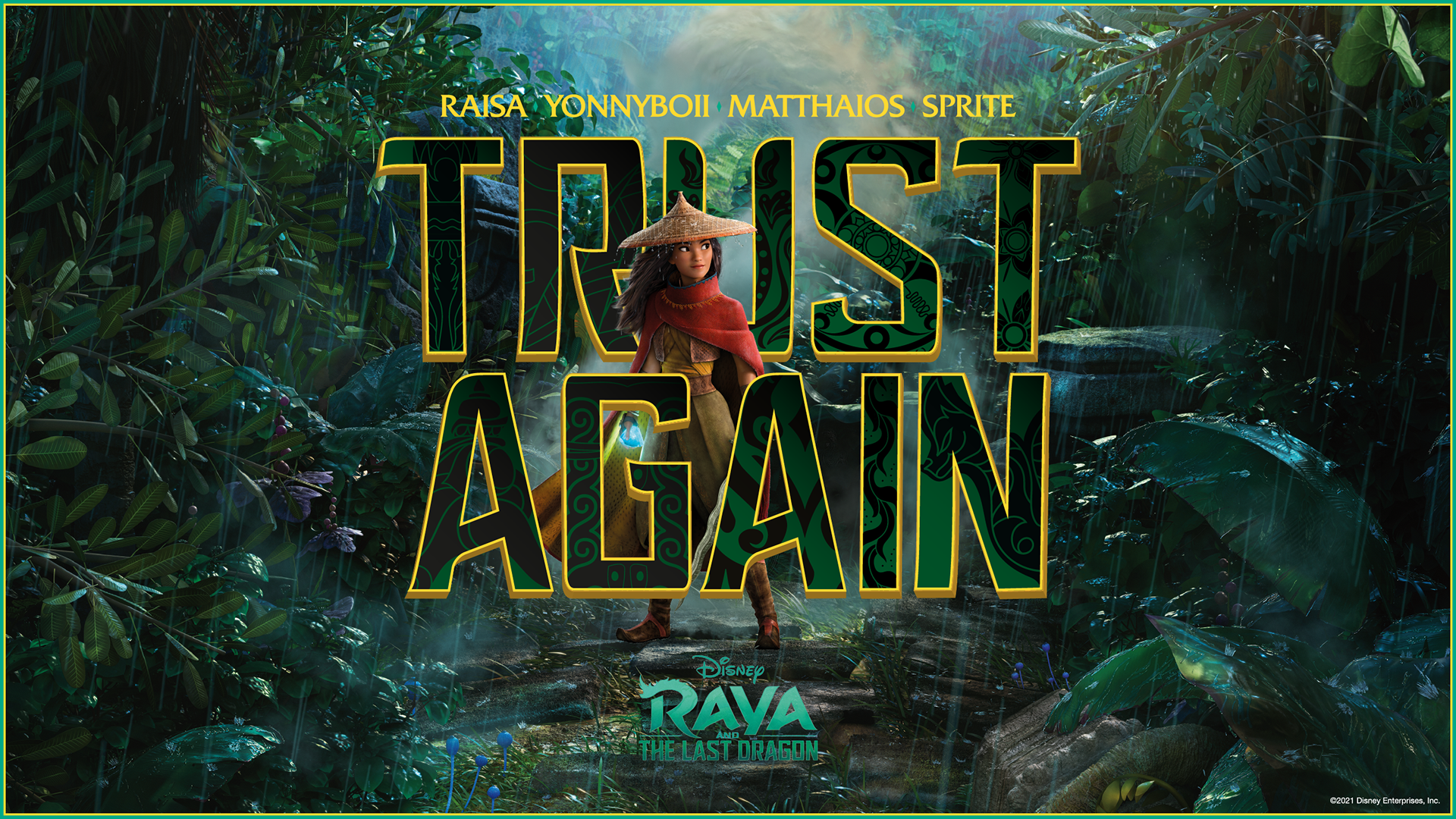 Def Jam SEA approached me to design the cover art for their new single 'Trust Again' inspired by 'Raya and the Last Dragon' motion picture, featuring artists from South East Asia.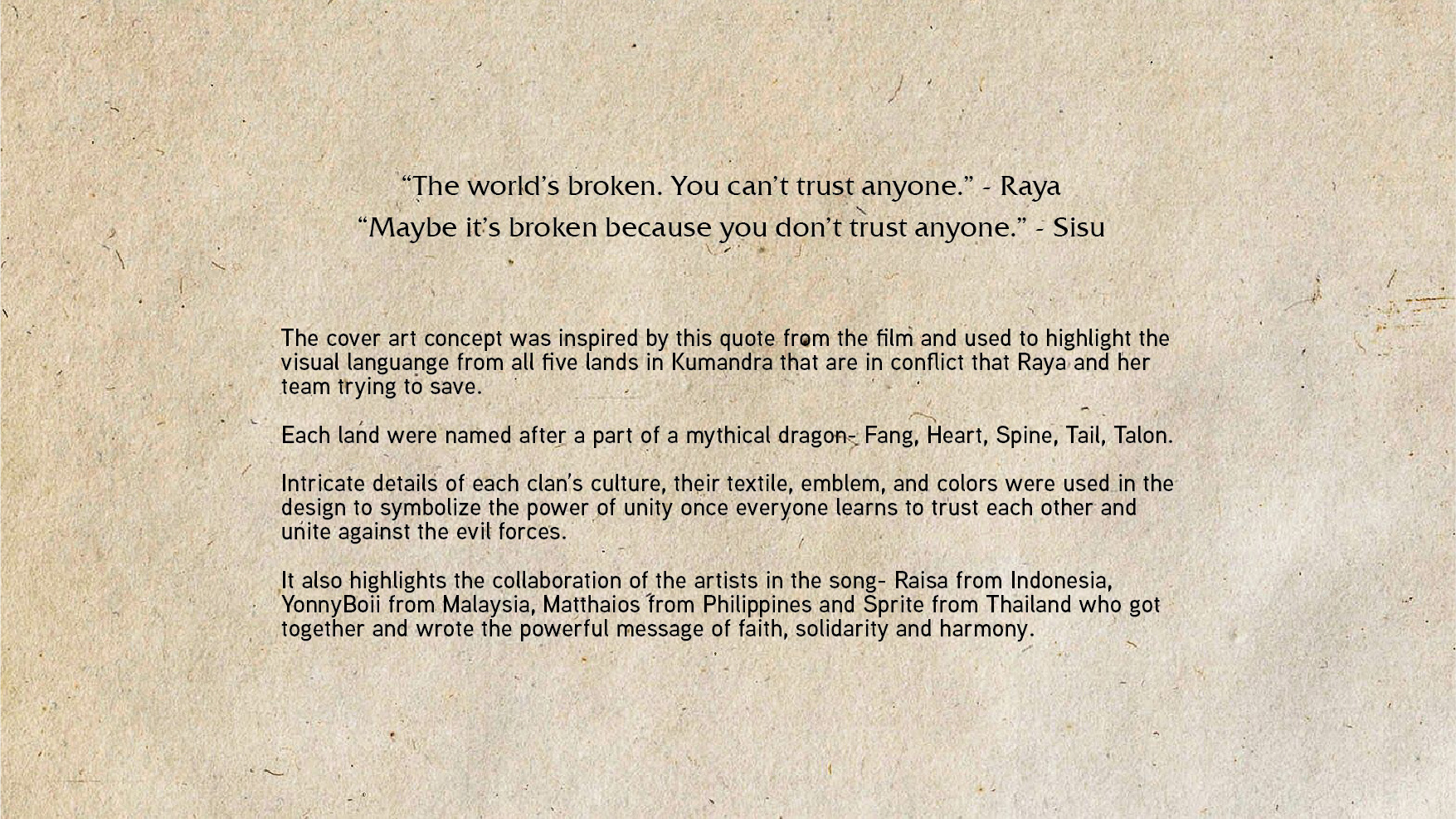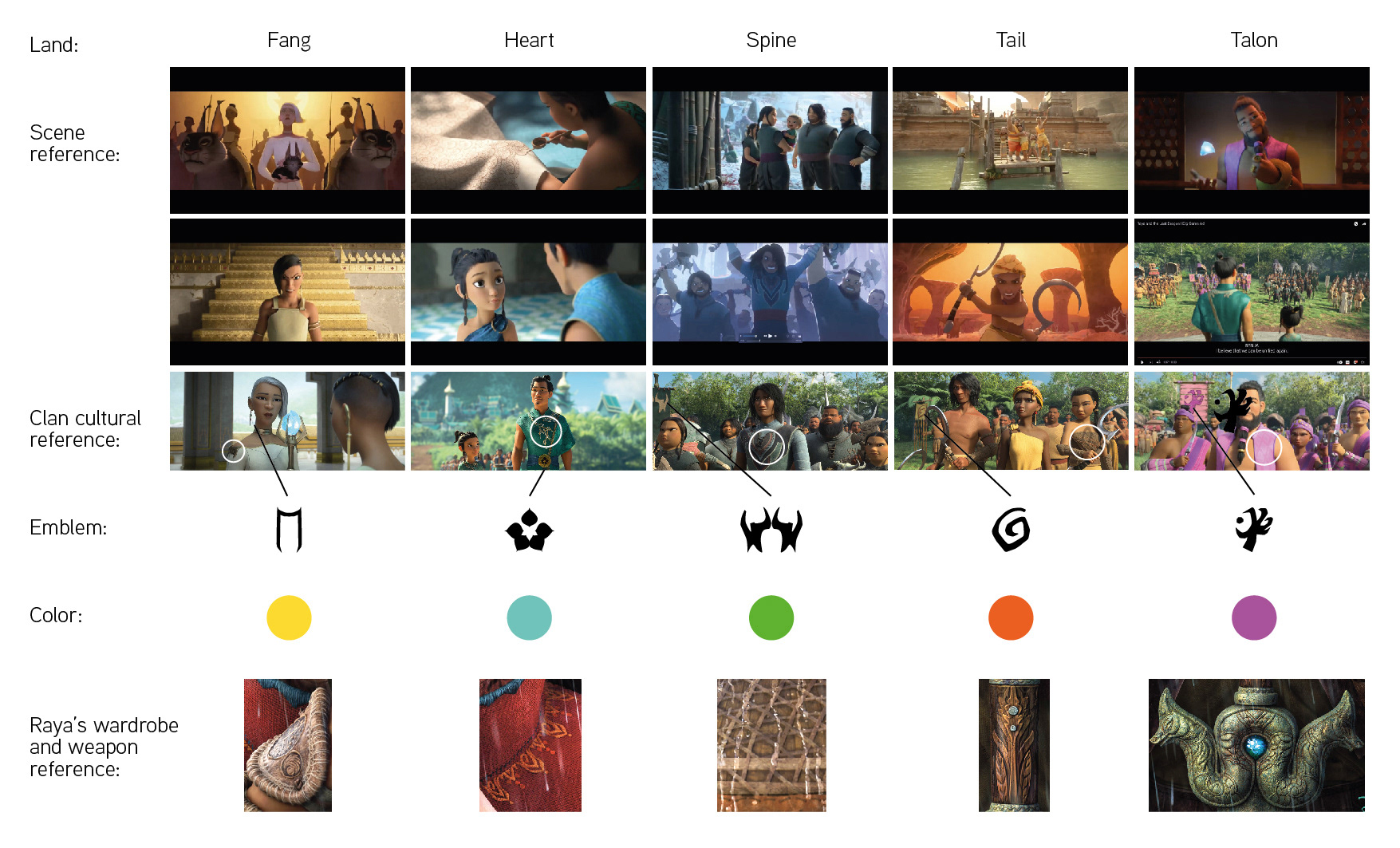 Since the movie wasn't released at the time of the cover art conception, I had minimal resource of information and so referenced online news articles, read interviews with the filmmakers and worked with the limited official design assets provided by the client.
I also used screenshots from the teaser trailers, did vector reconstruction of the typeface and icons in the process.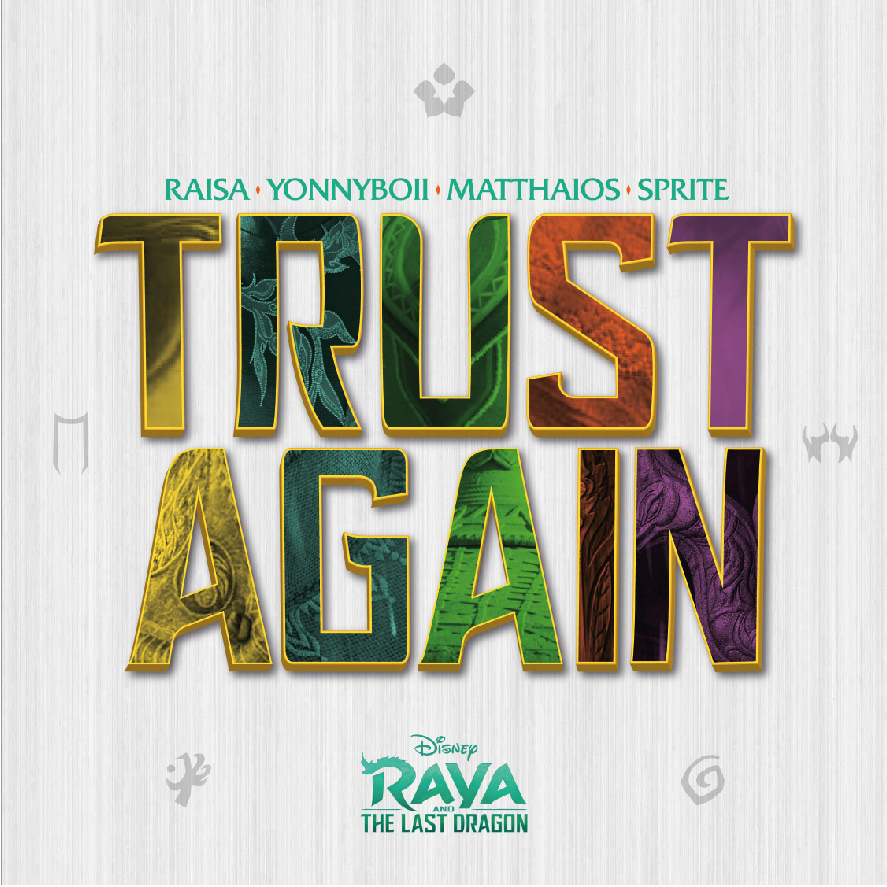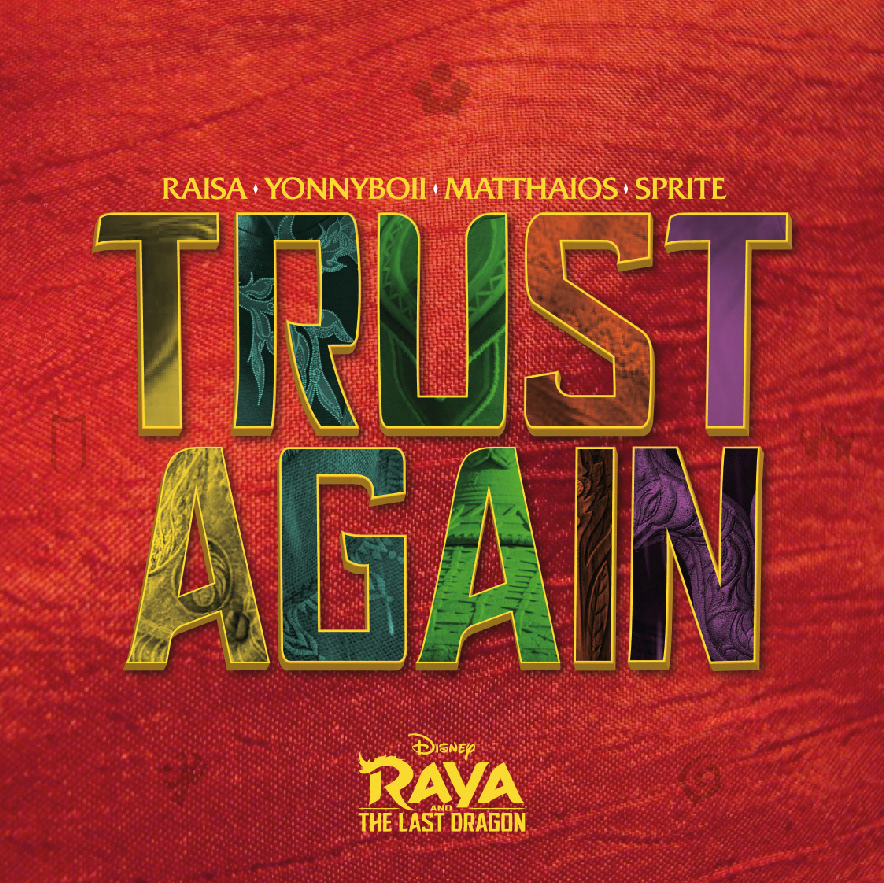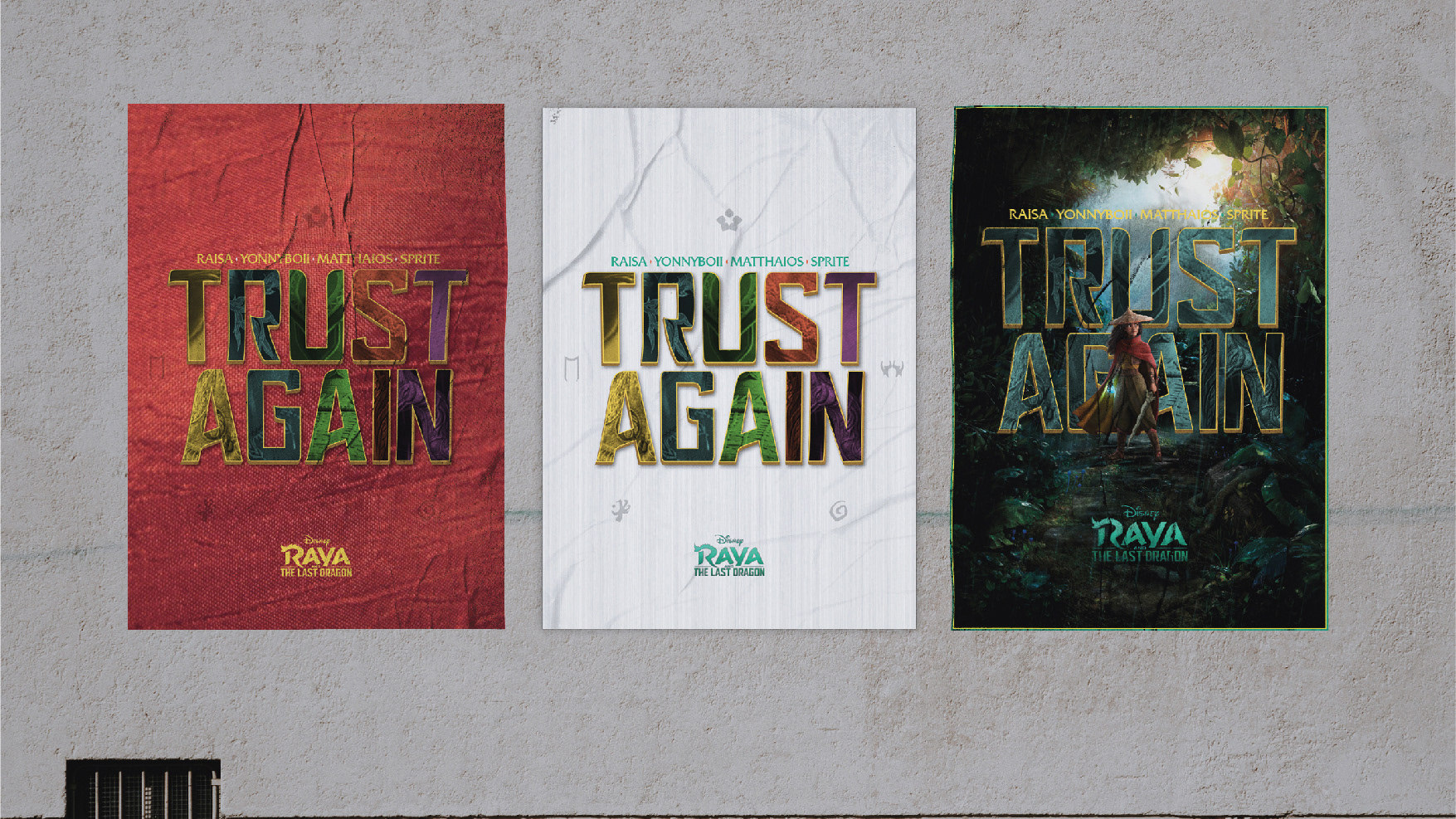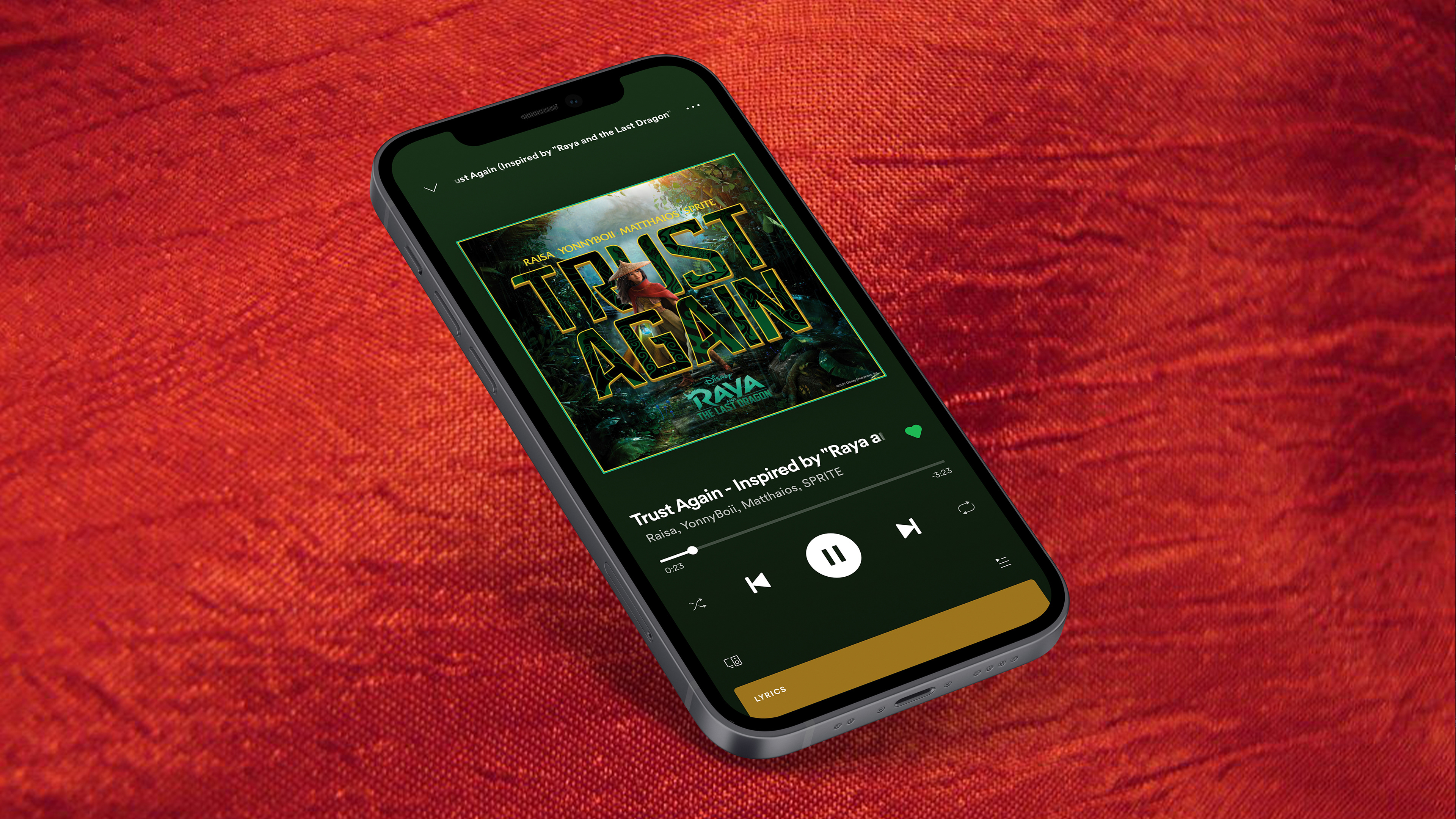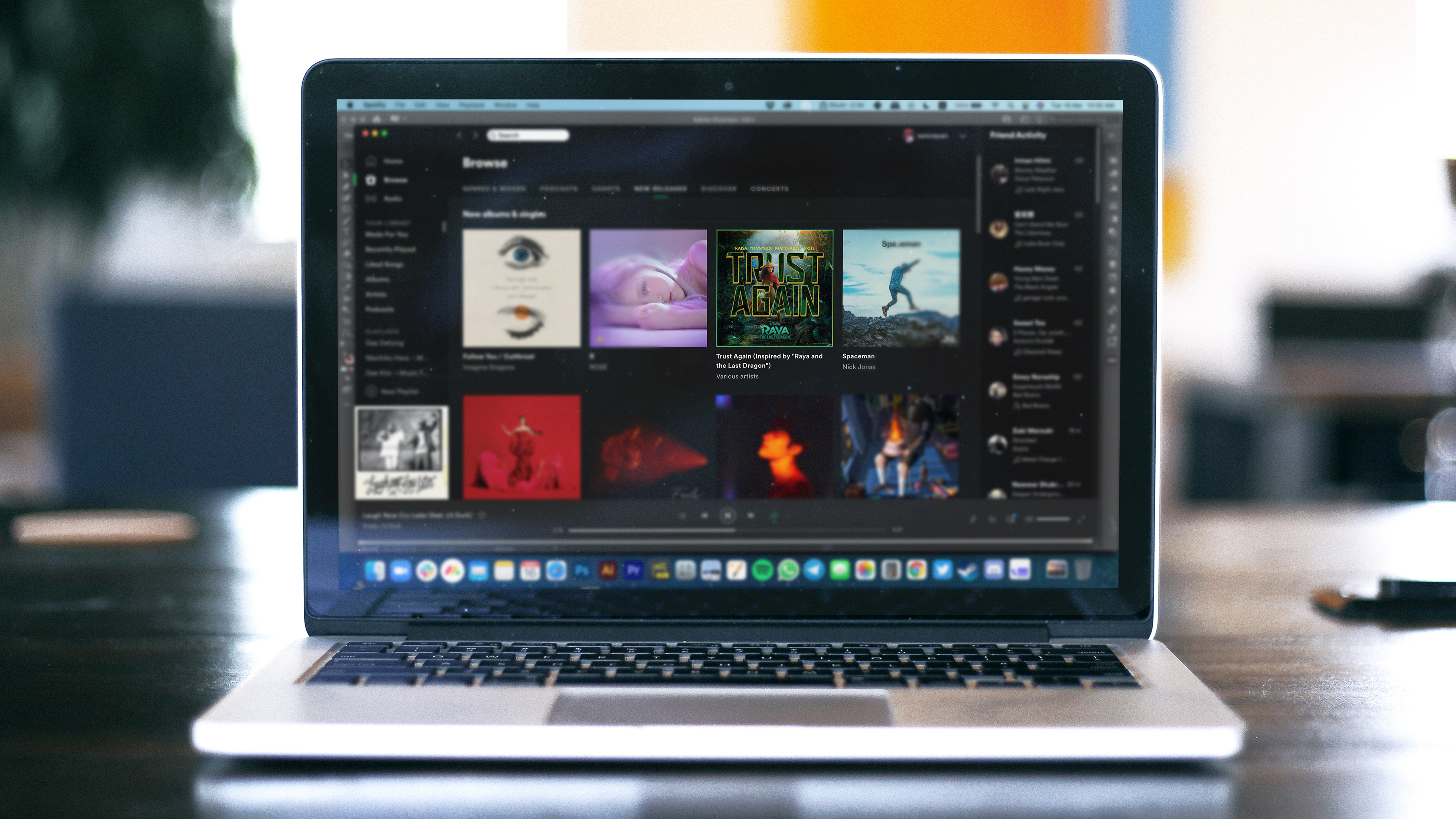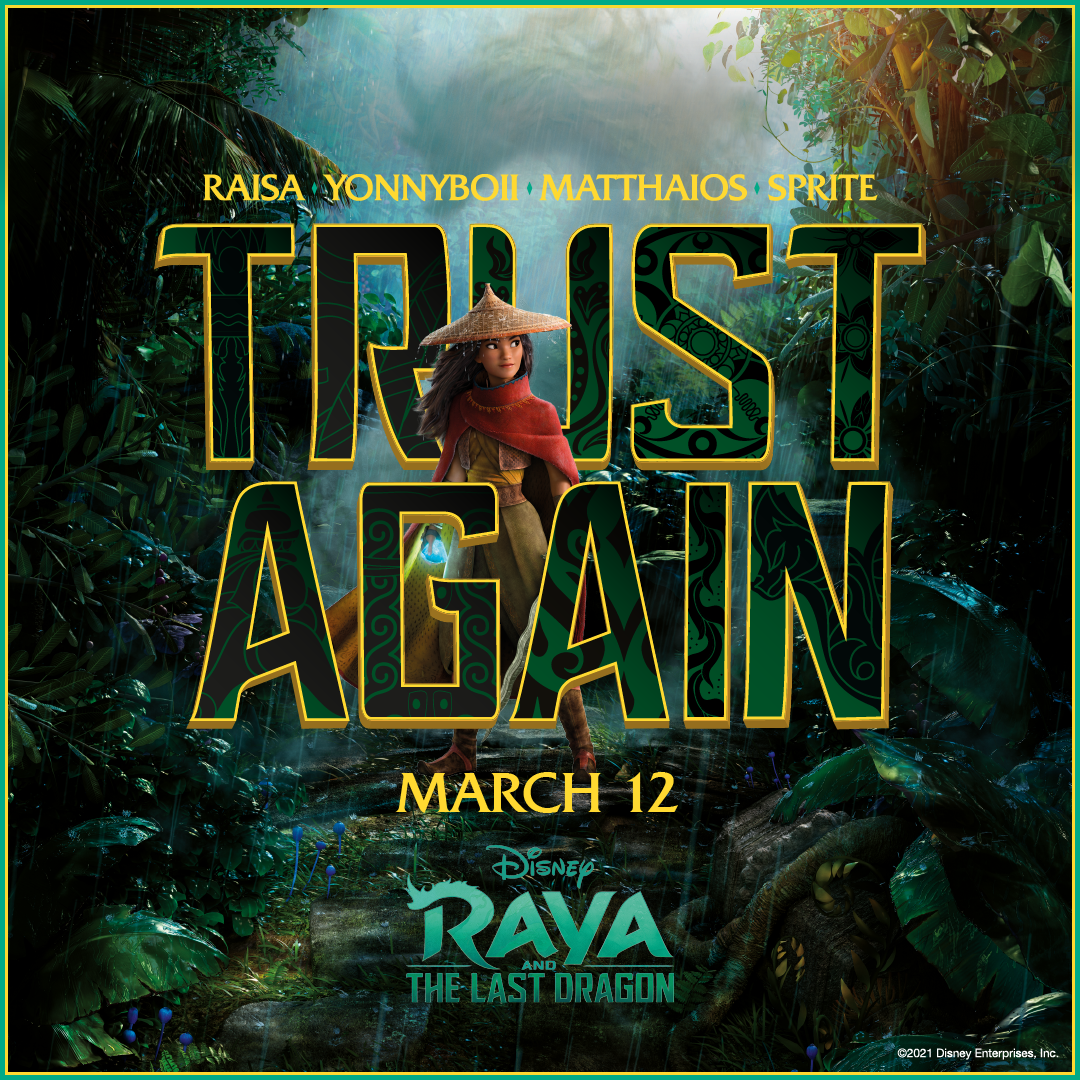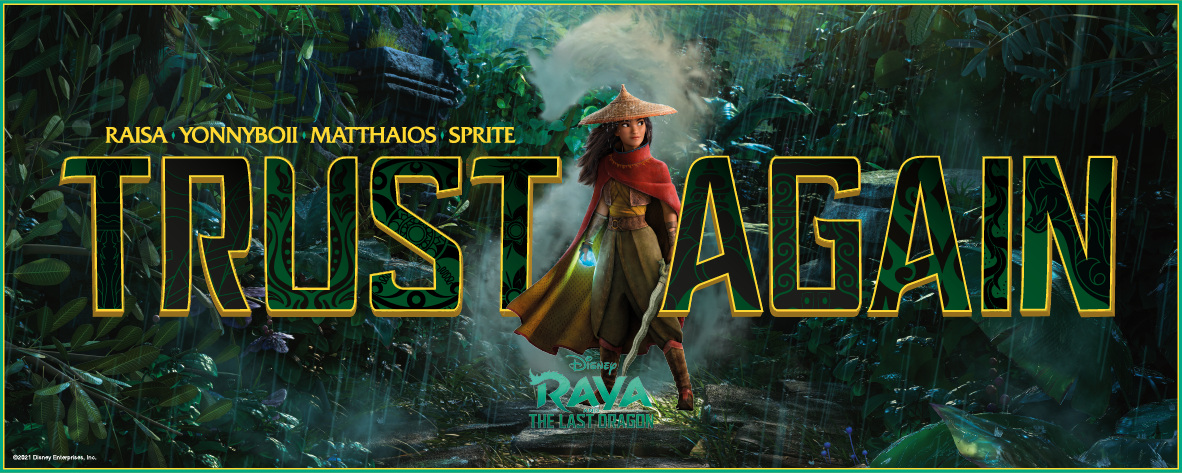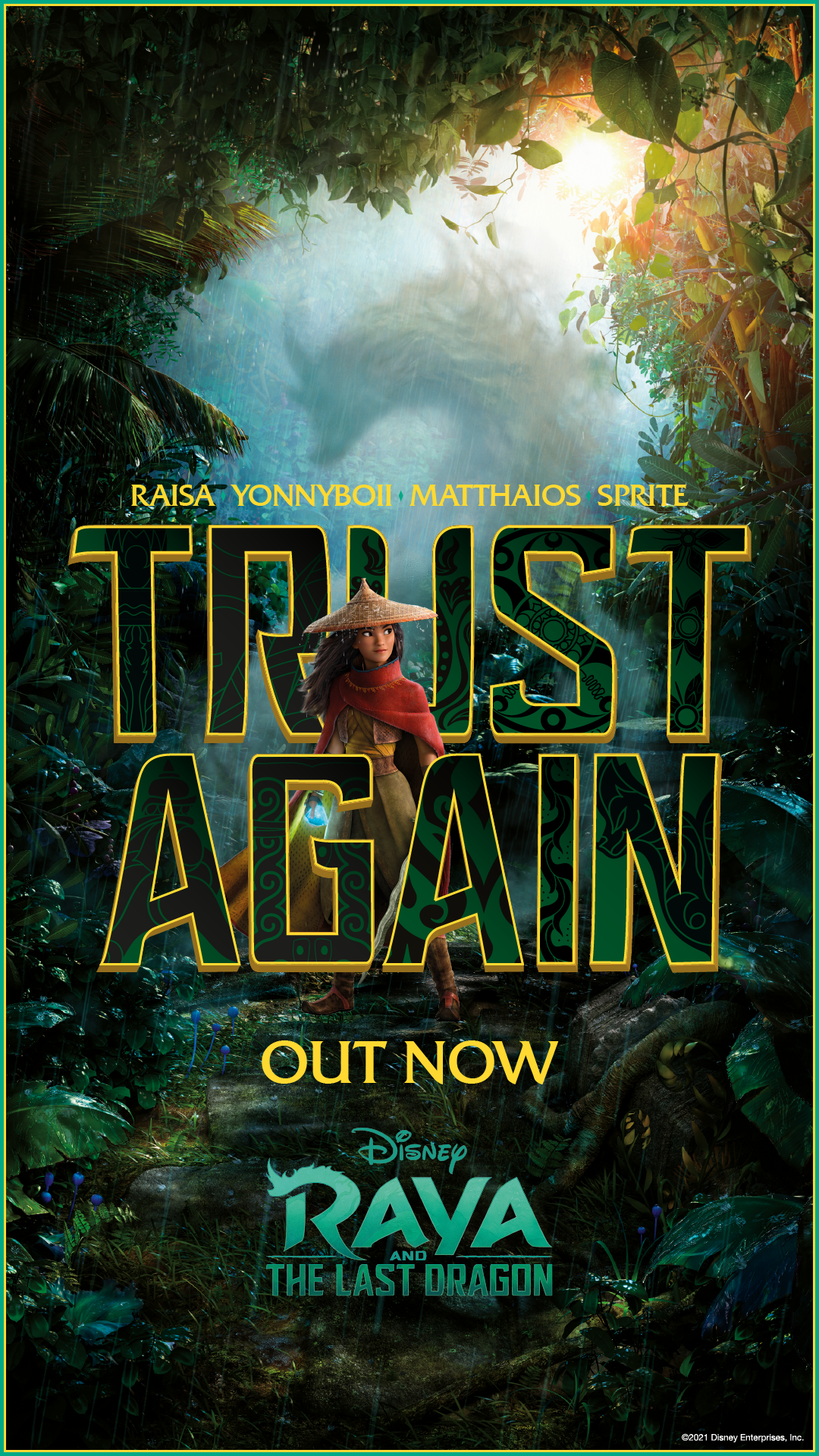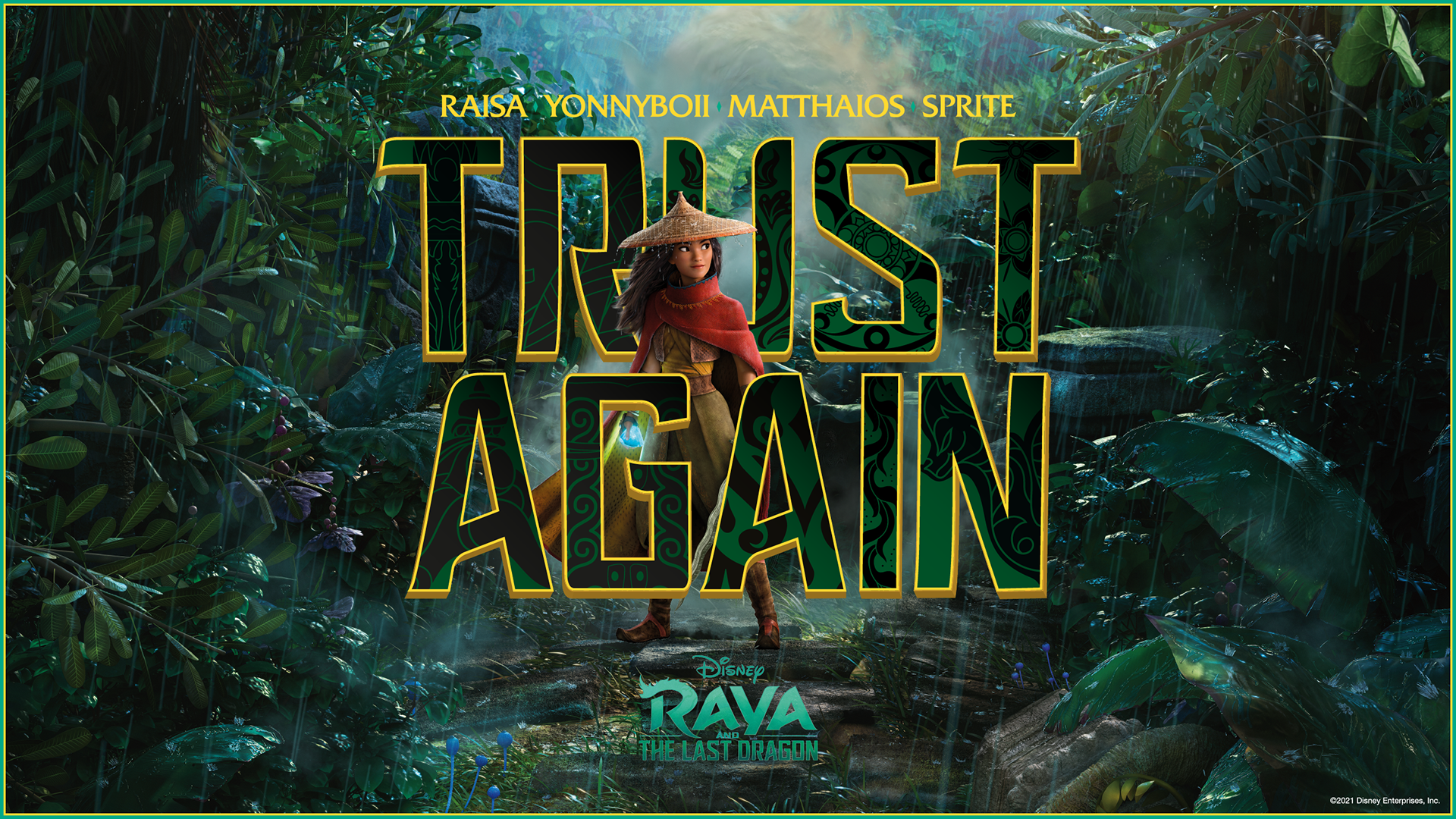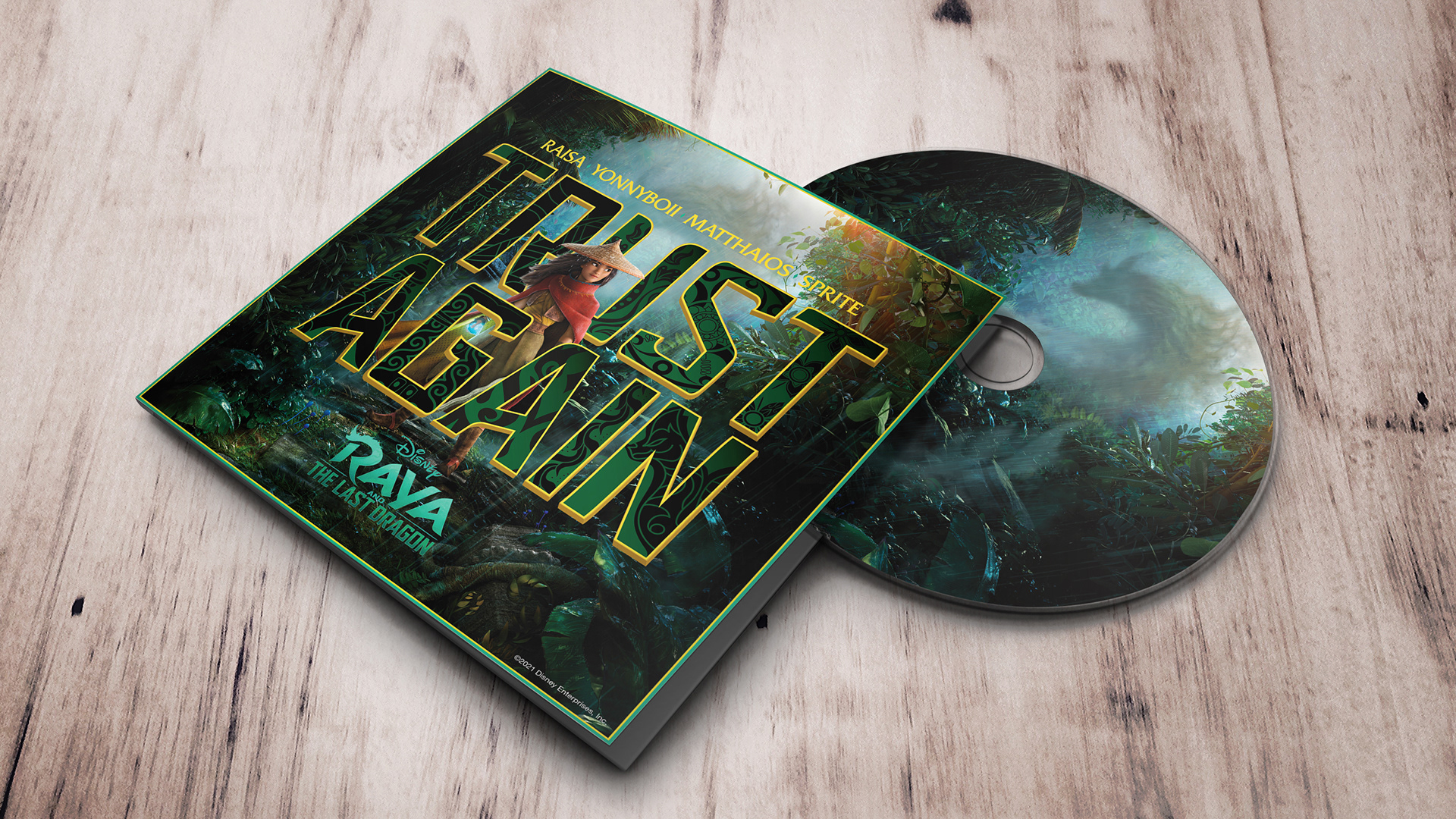 Images used in the 'Trust Again' Disney's Raya & The Last Dragon cover art are copyrighted to Disney