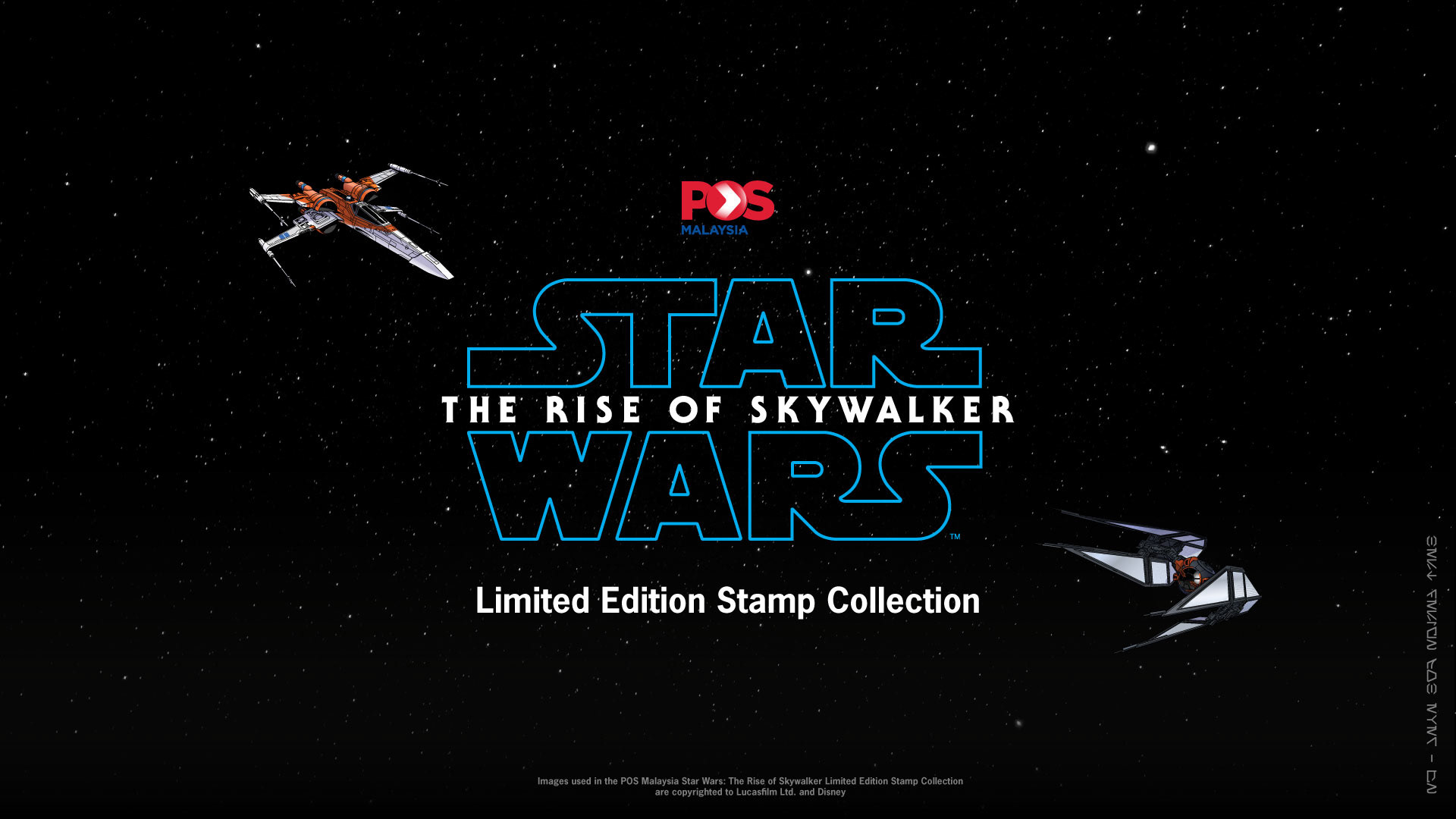 In November 2019, I had the privilege of working with POS Malaysia on the best sci-fi franchise of all time for its latest film- Star Wars Episode IX: The Rise of Skywalker.
The concept is to highlight the contrasting calmness of the Light side lead by Rey, with the blinding rage of the Dark side lead by Kylo Ren.
We gave it an equally captivating visual treatment to echo the Skywalker saga which has always been about bringing balance to the Force.
With the film's style guide provided by Disney, we chose the best artwork and customized the design for the folder set which consist of; folder, stamp sheets, bonus stamp, souvenir covers, post cards, special pack, envelope, cancellation mark and an X-Wing paper model.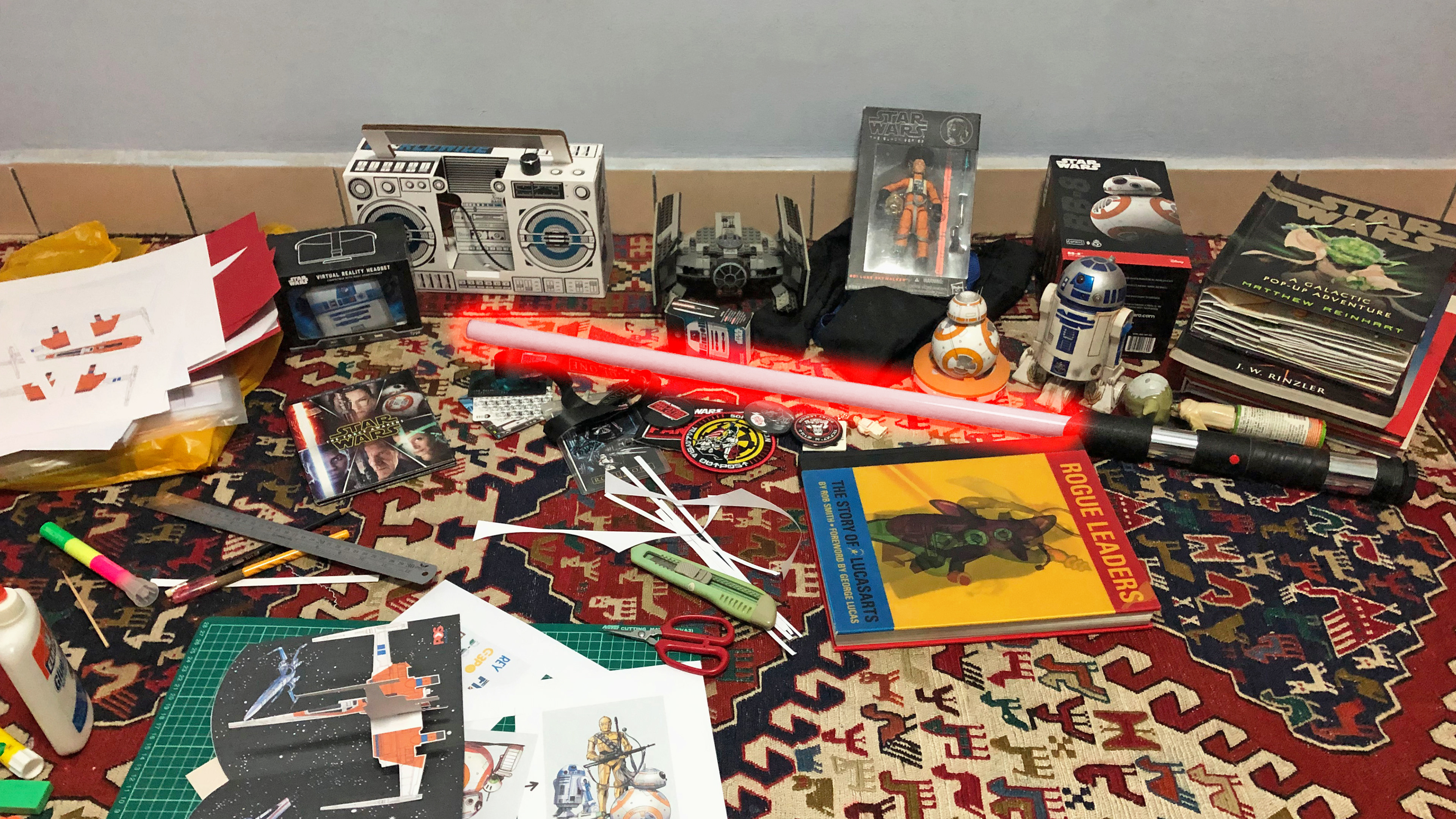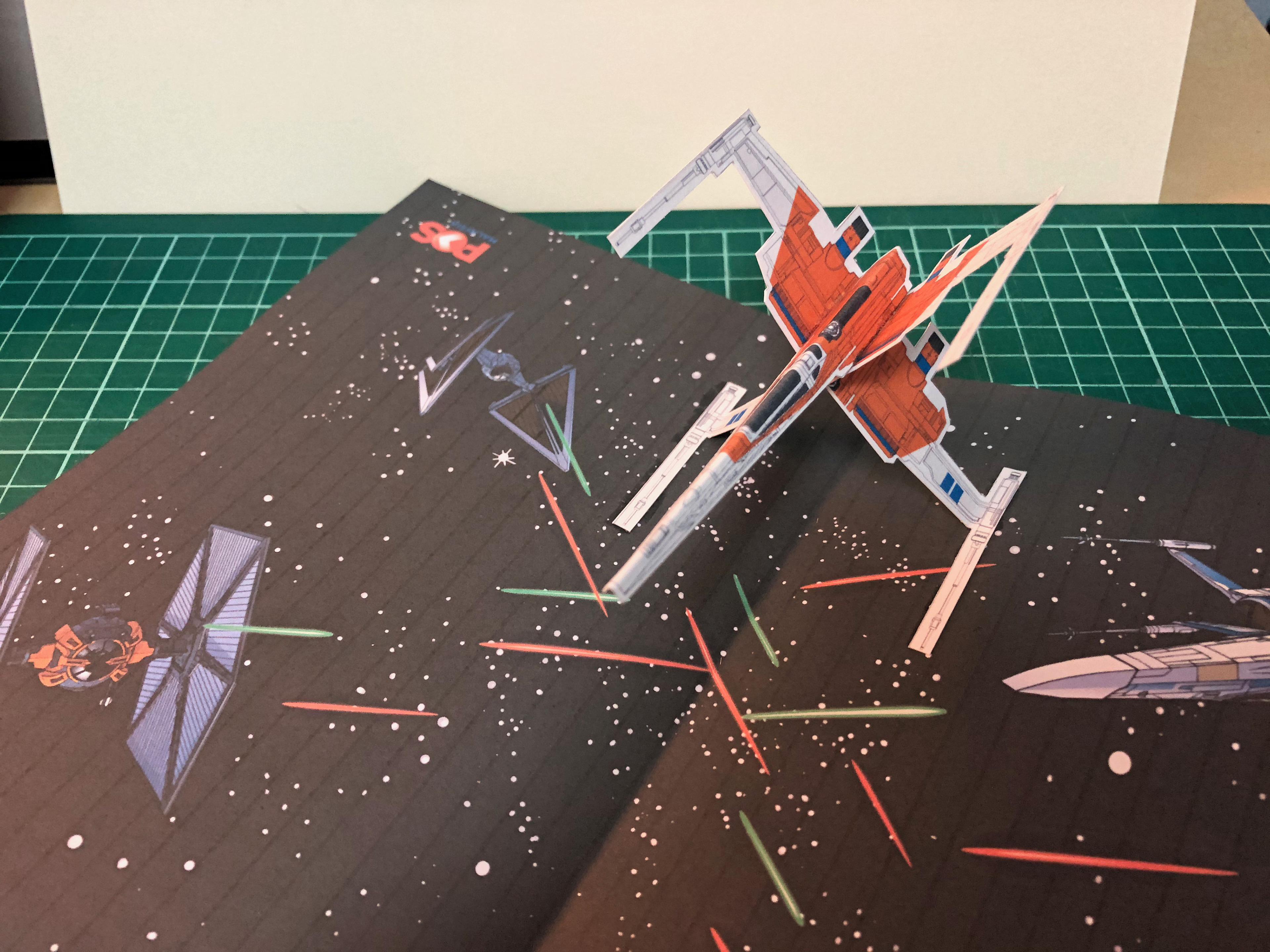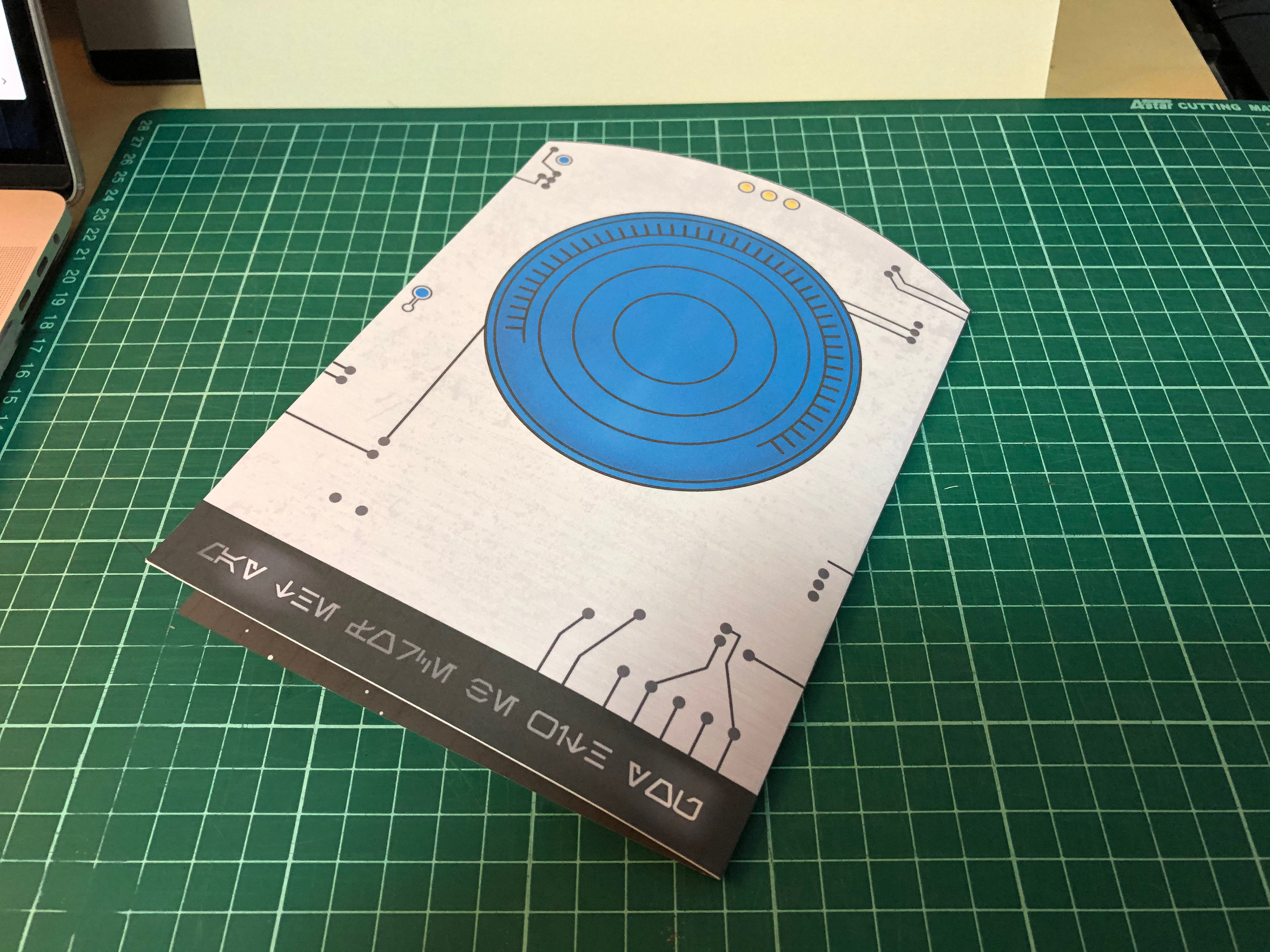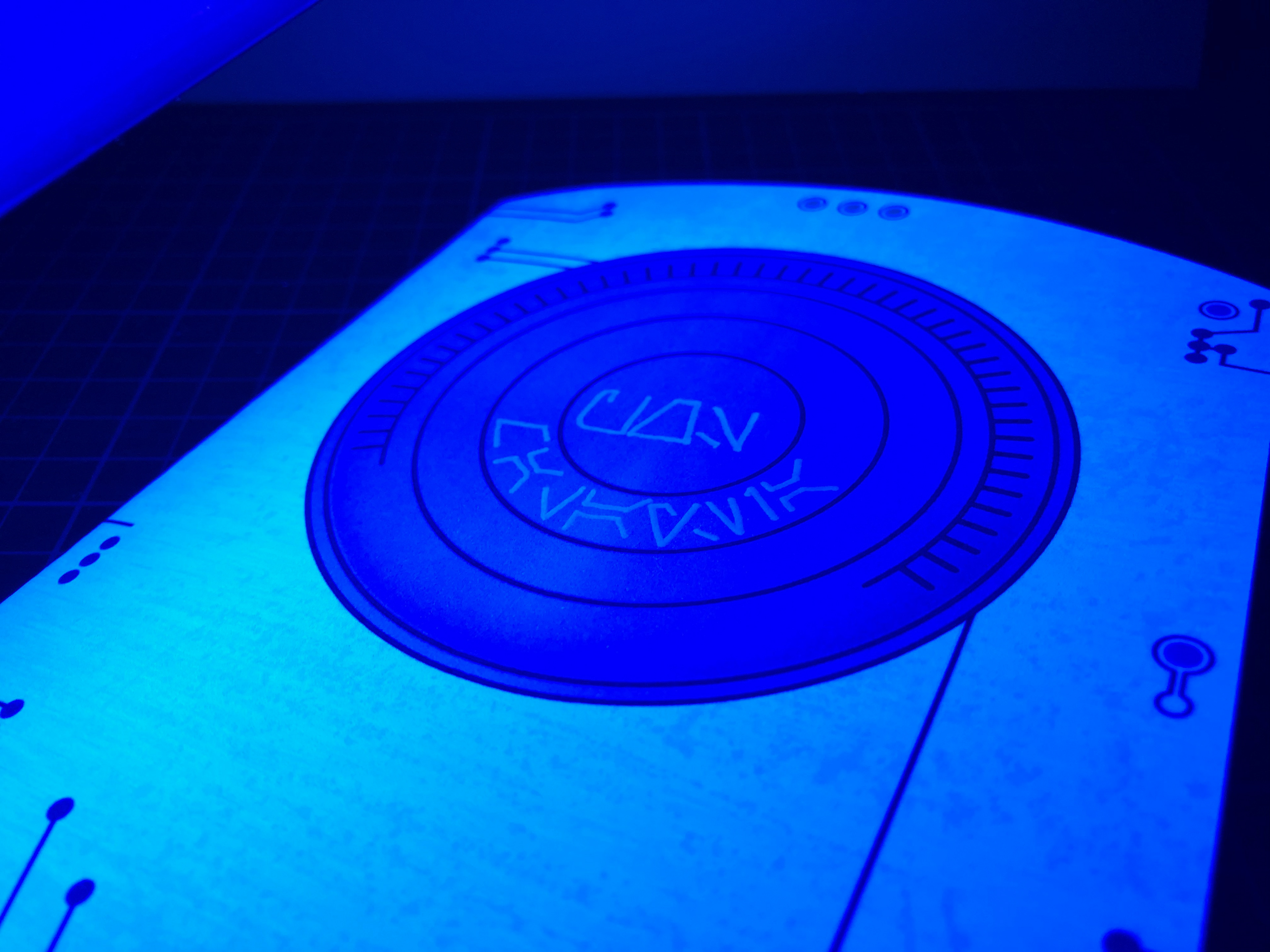 First concept proposal mock up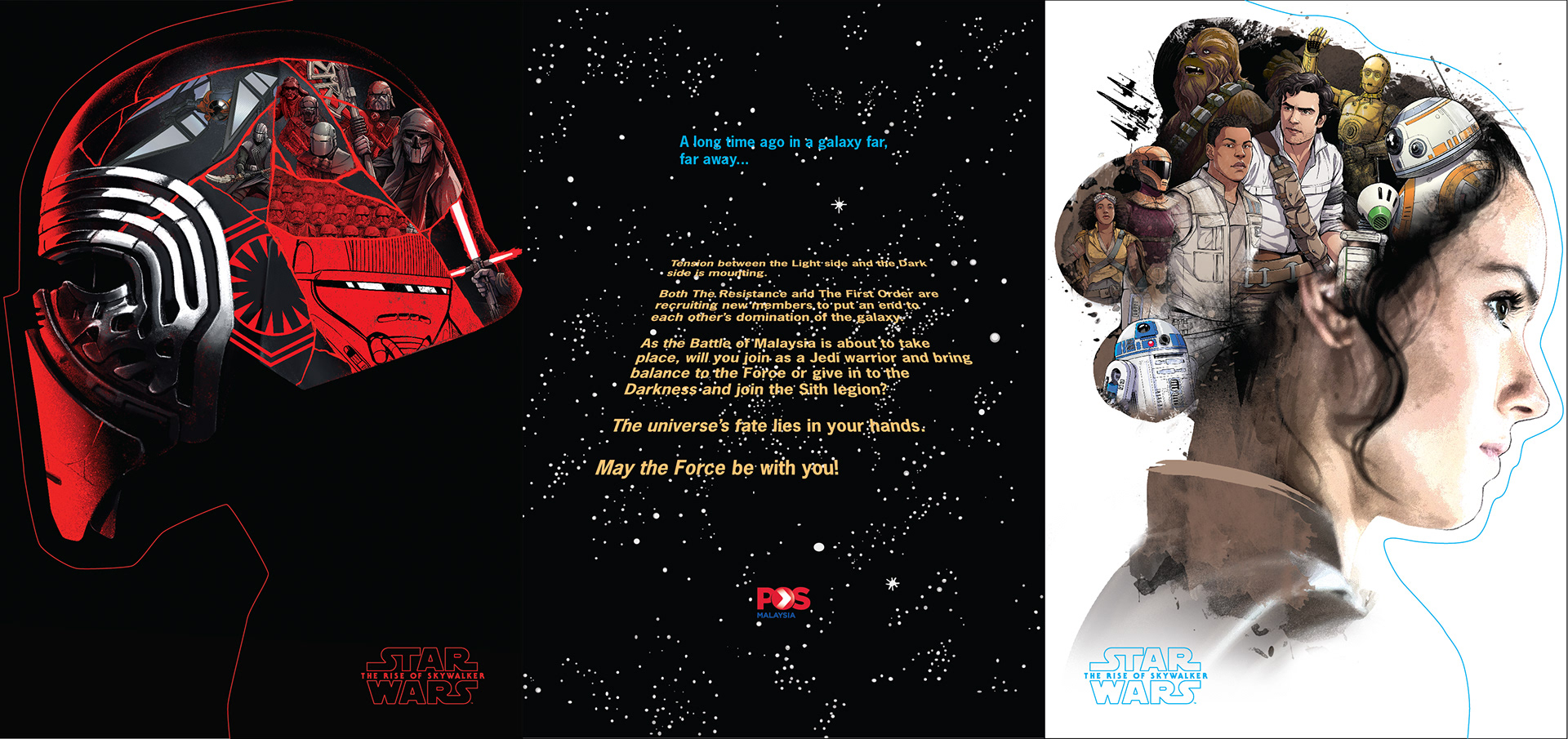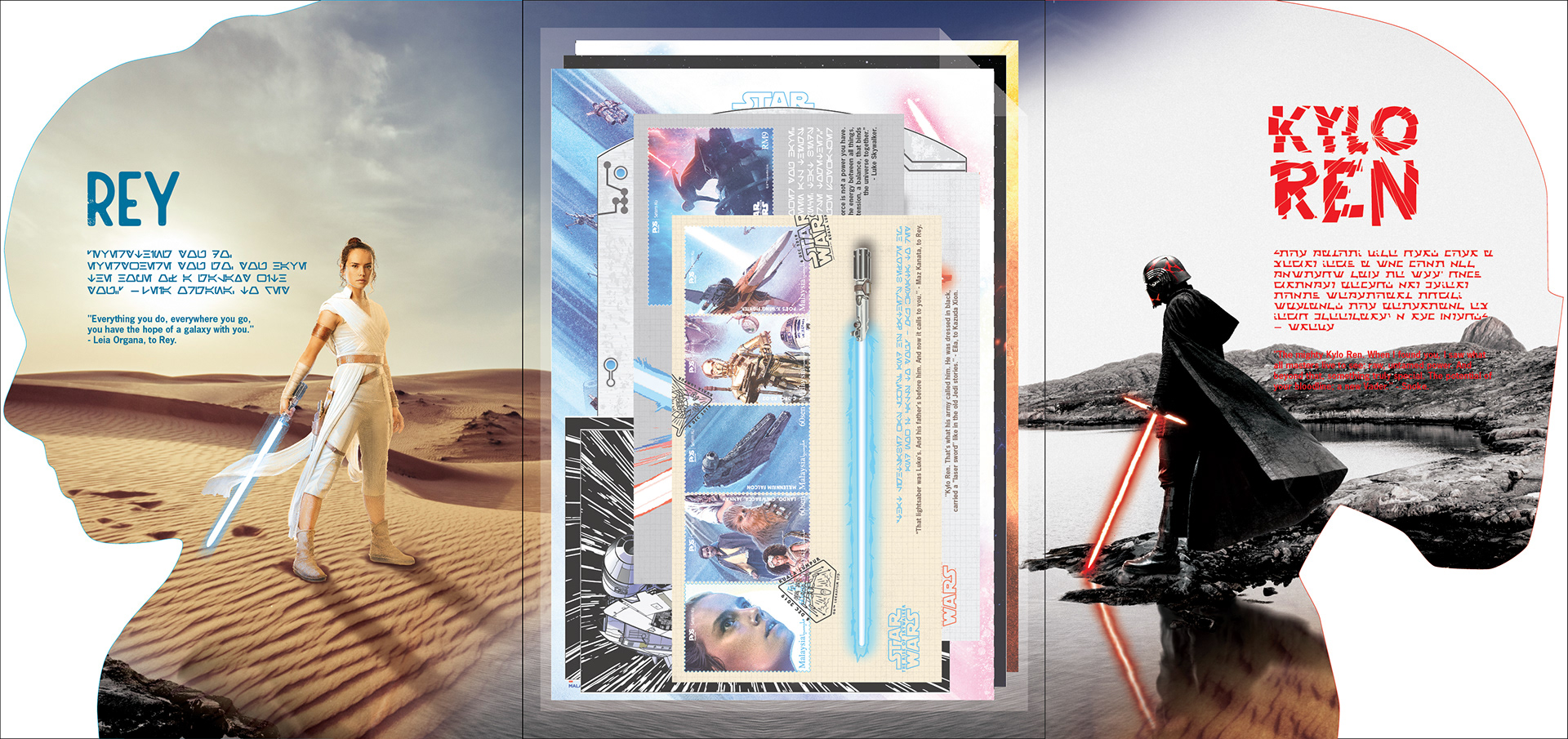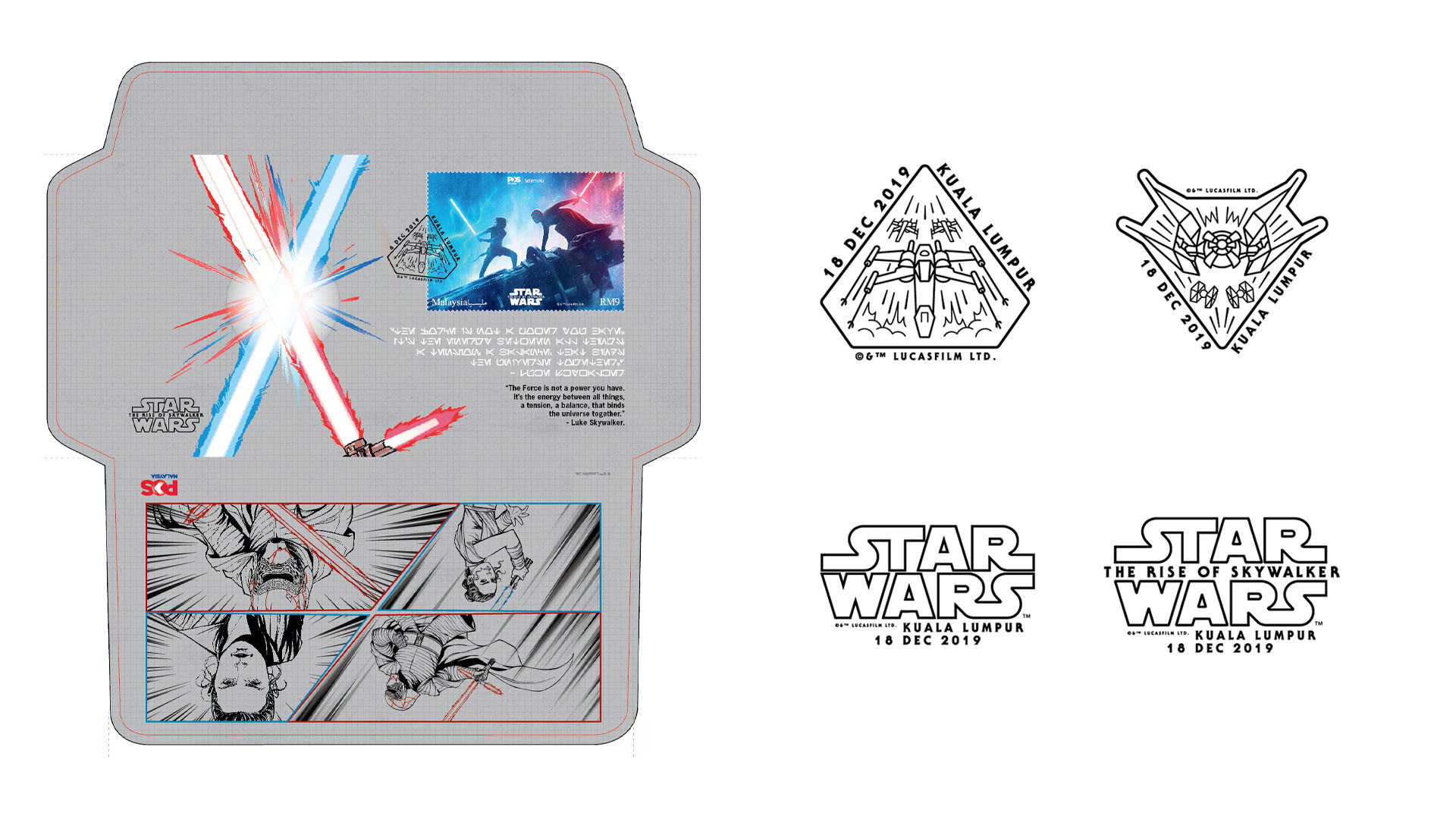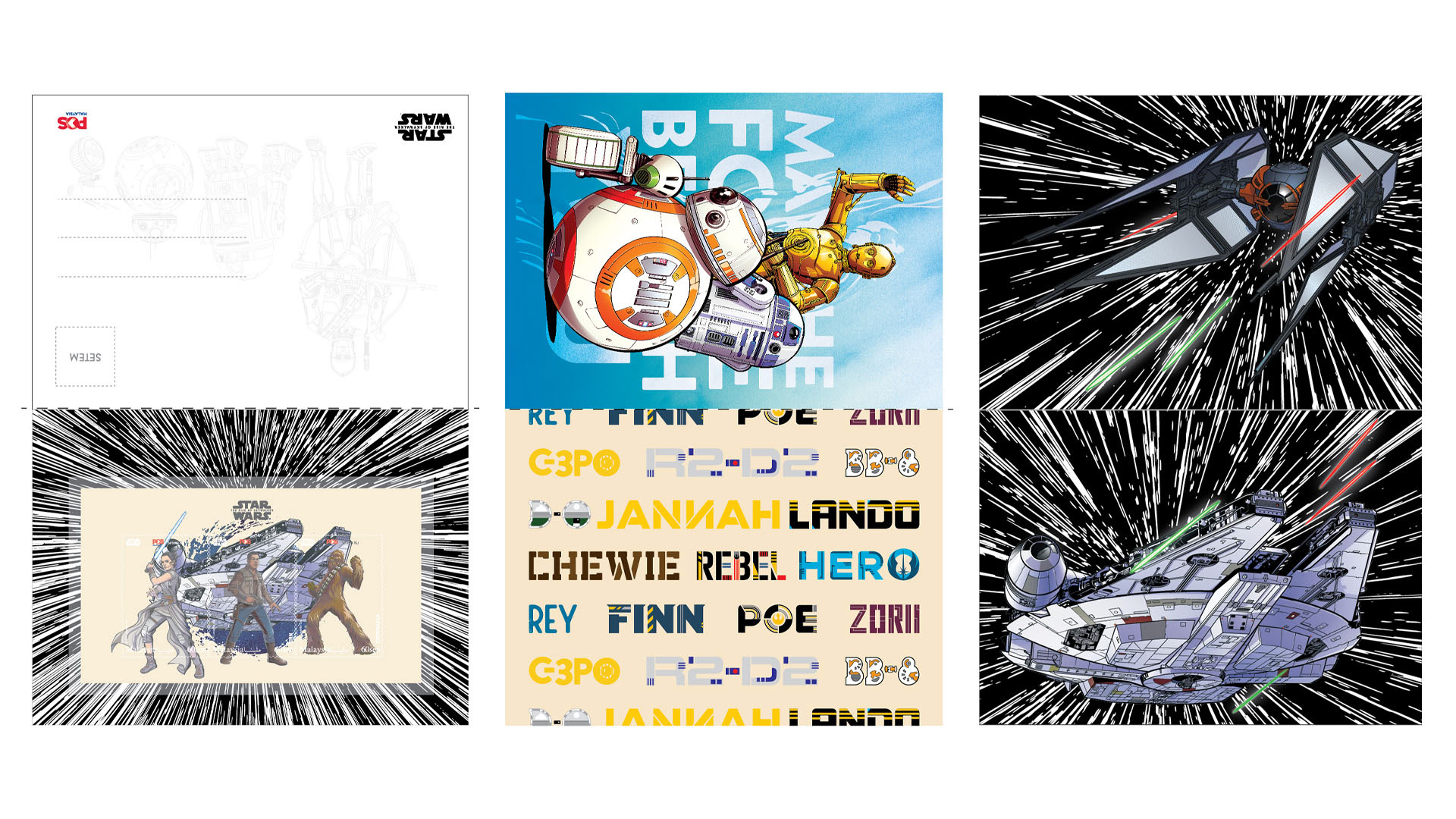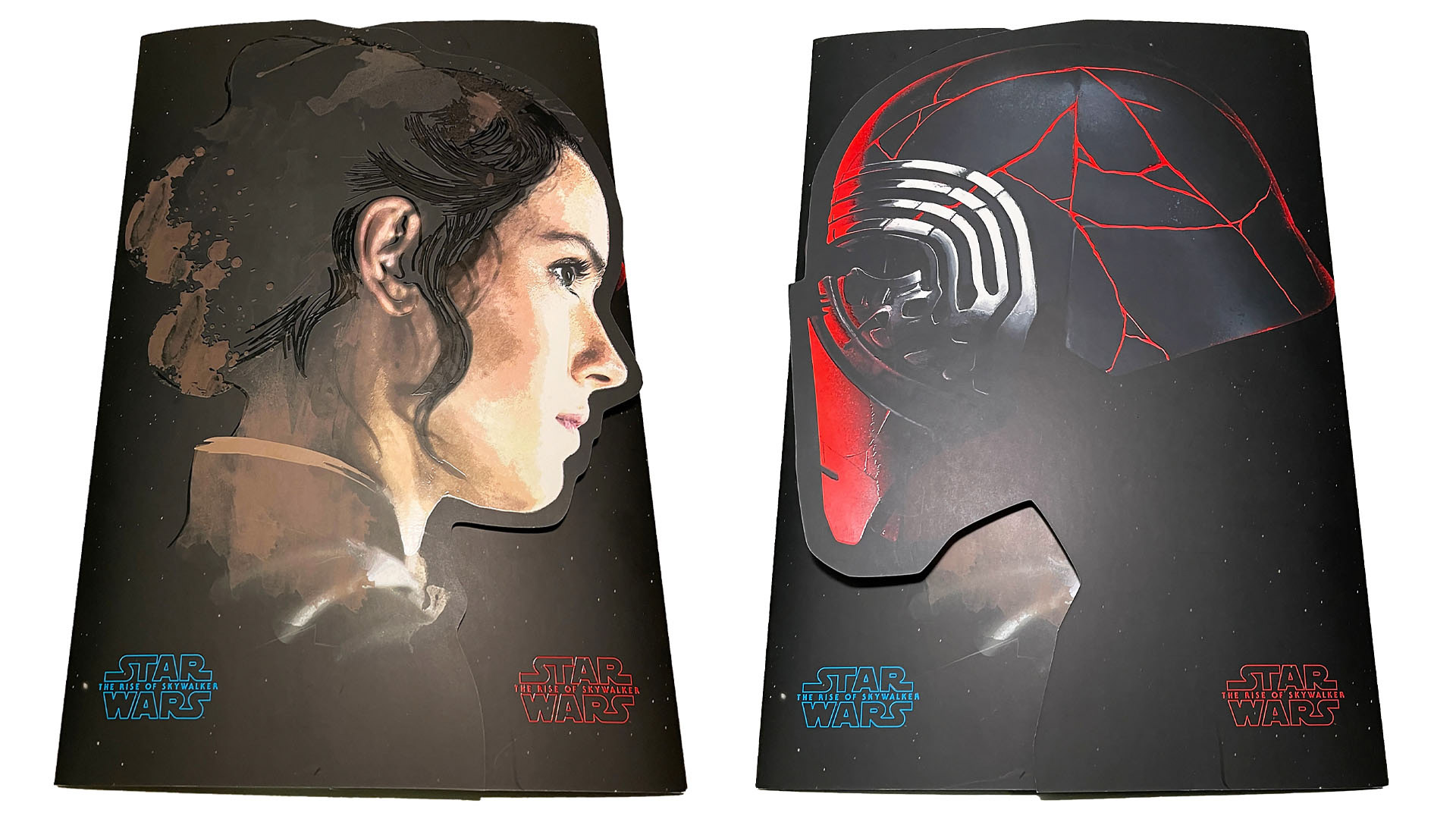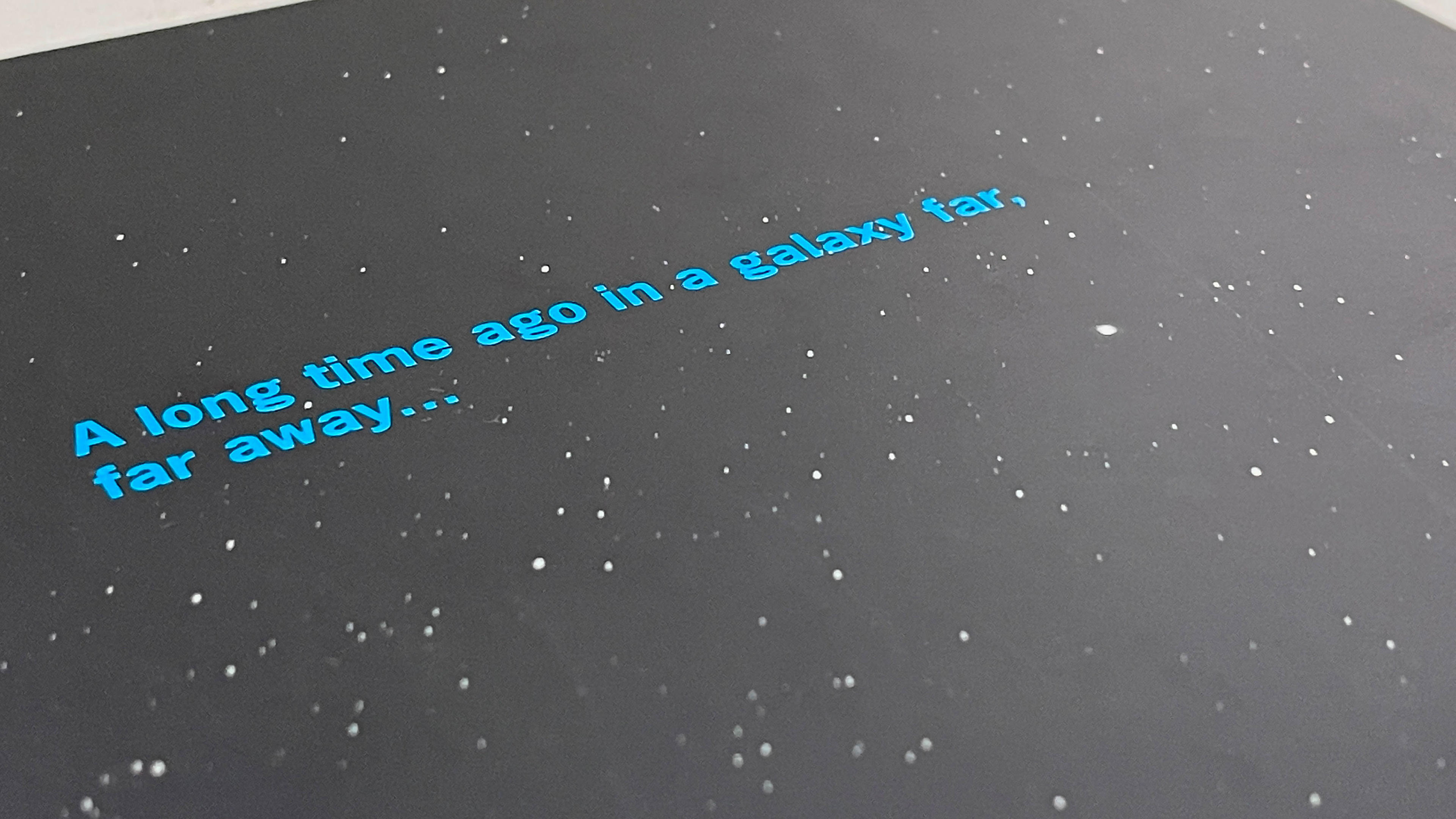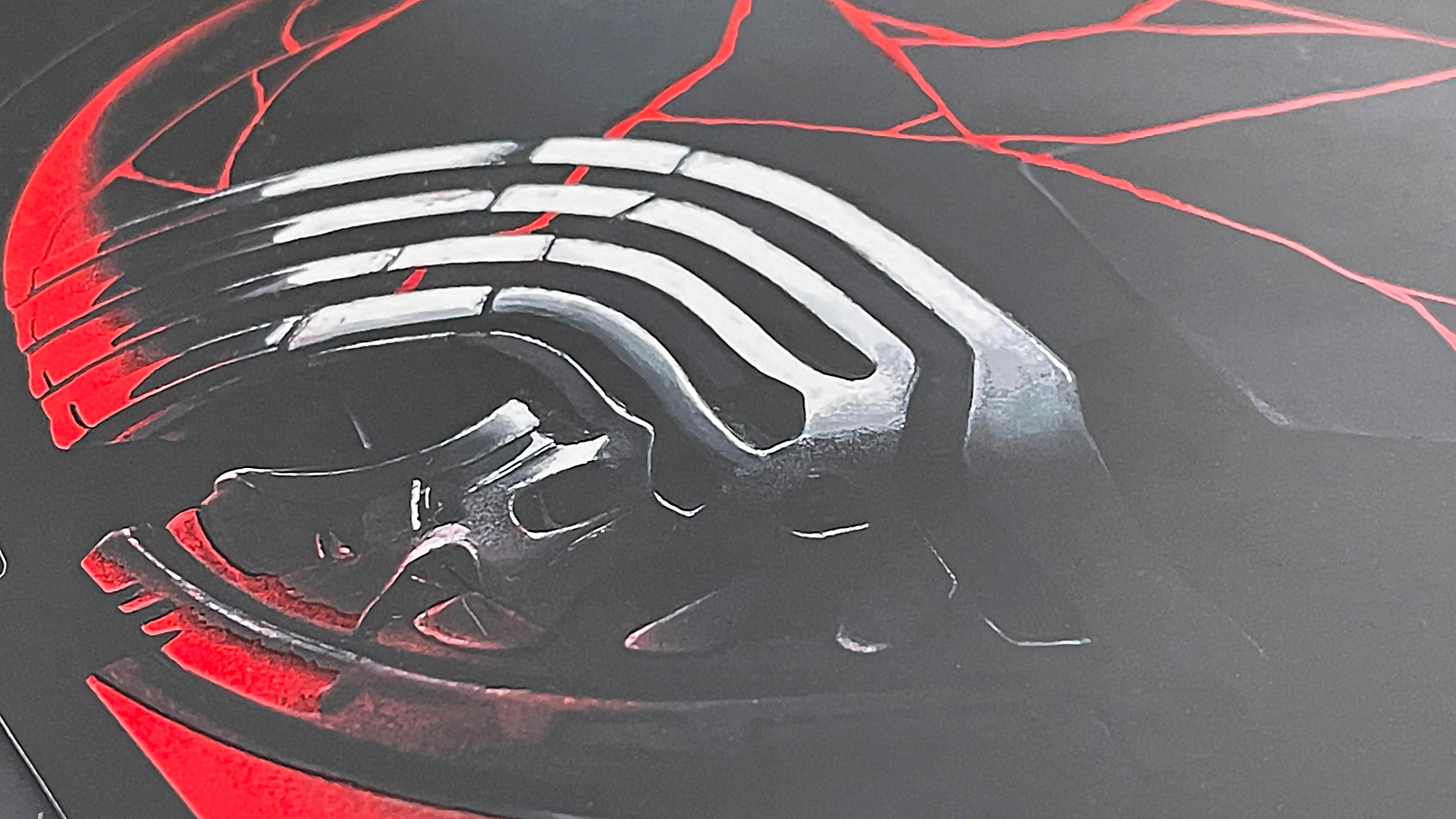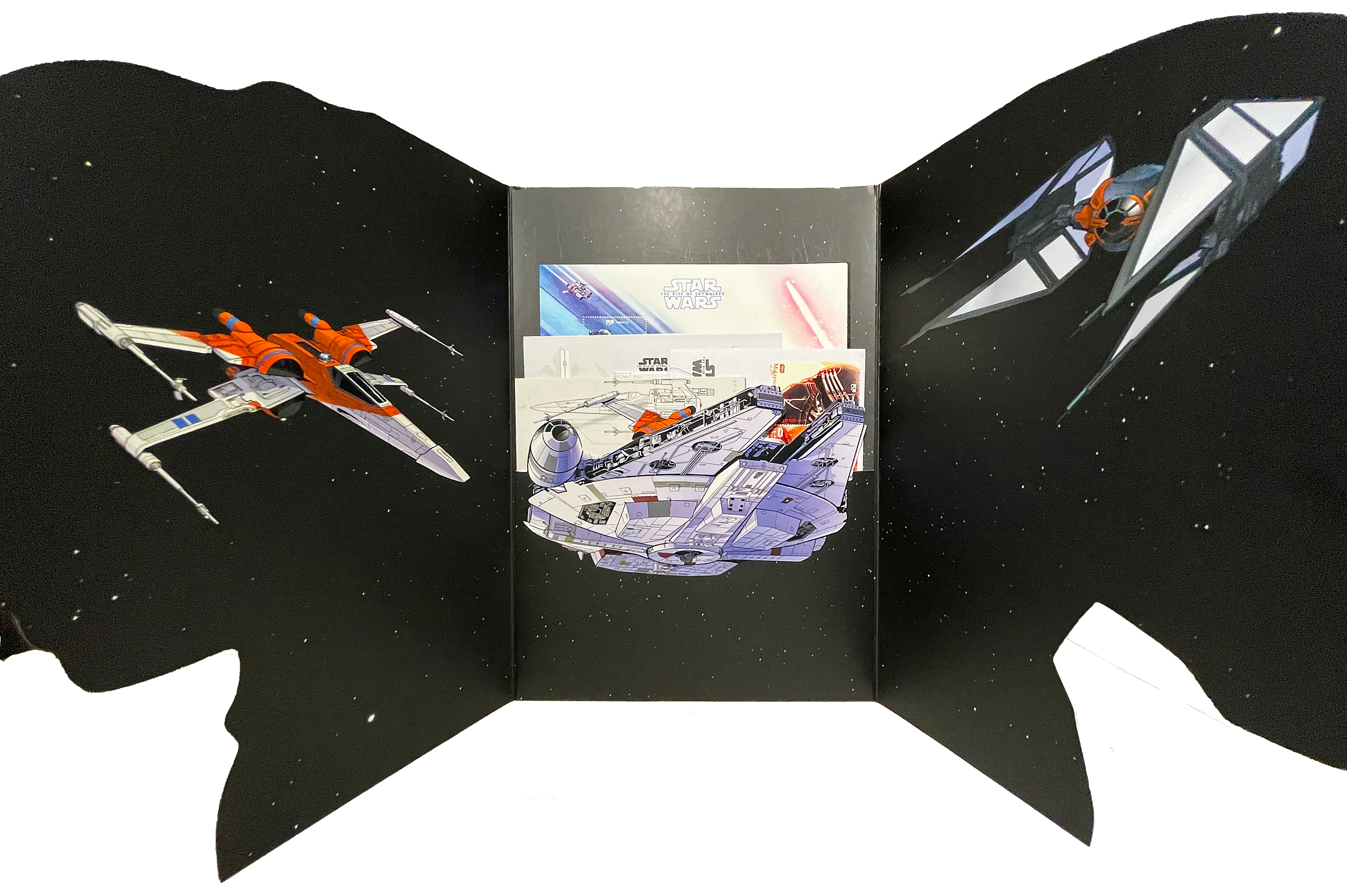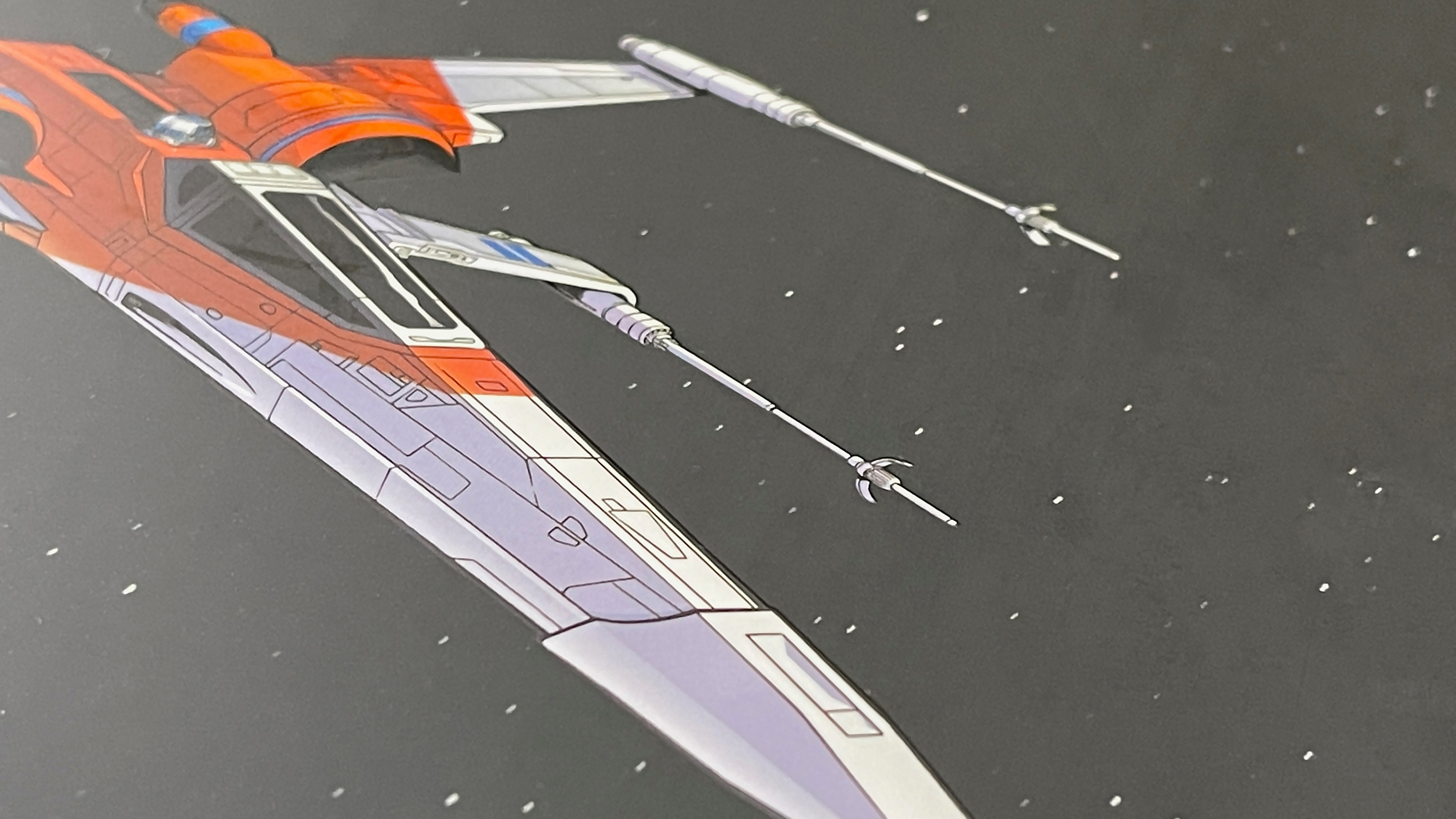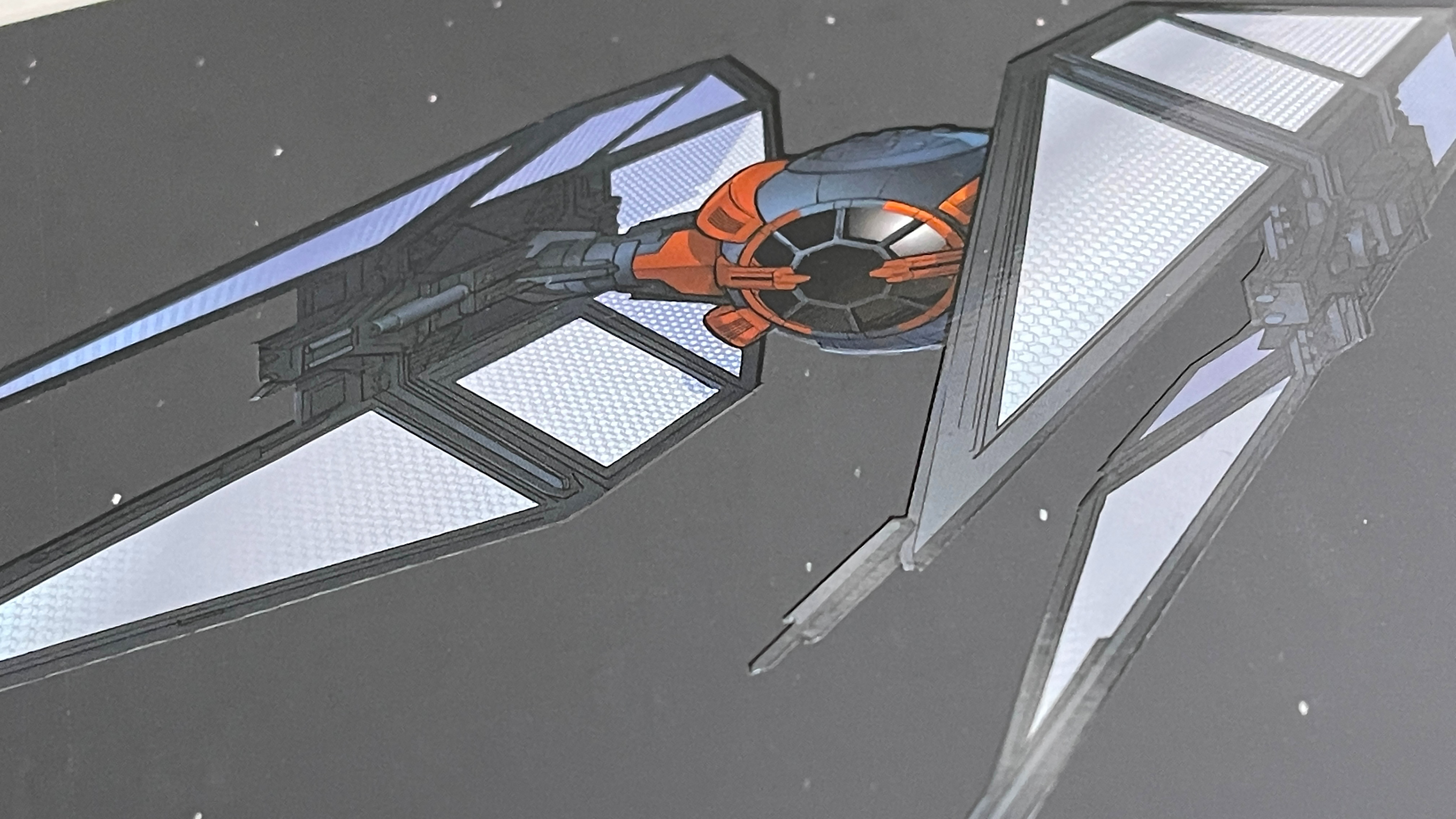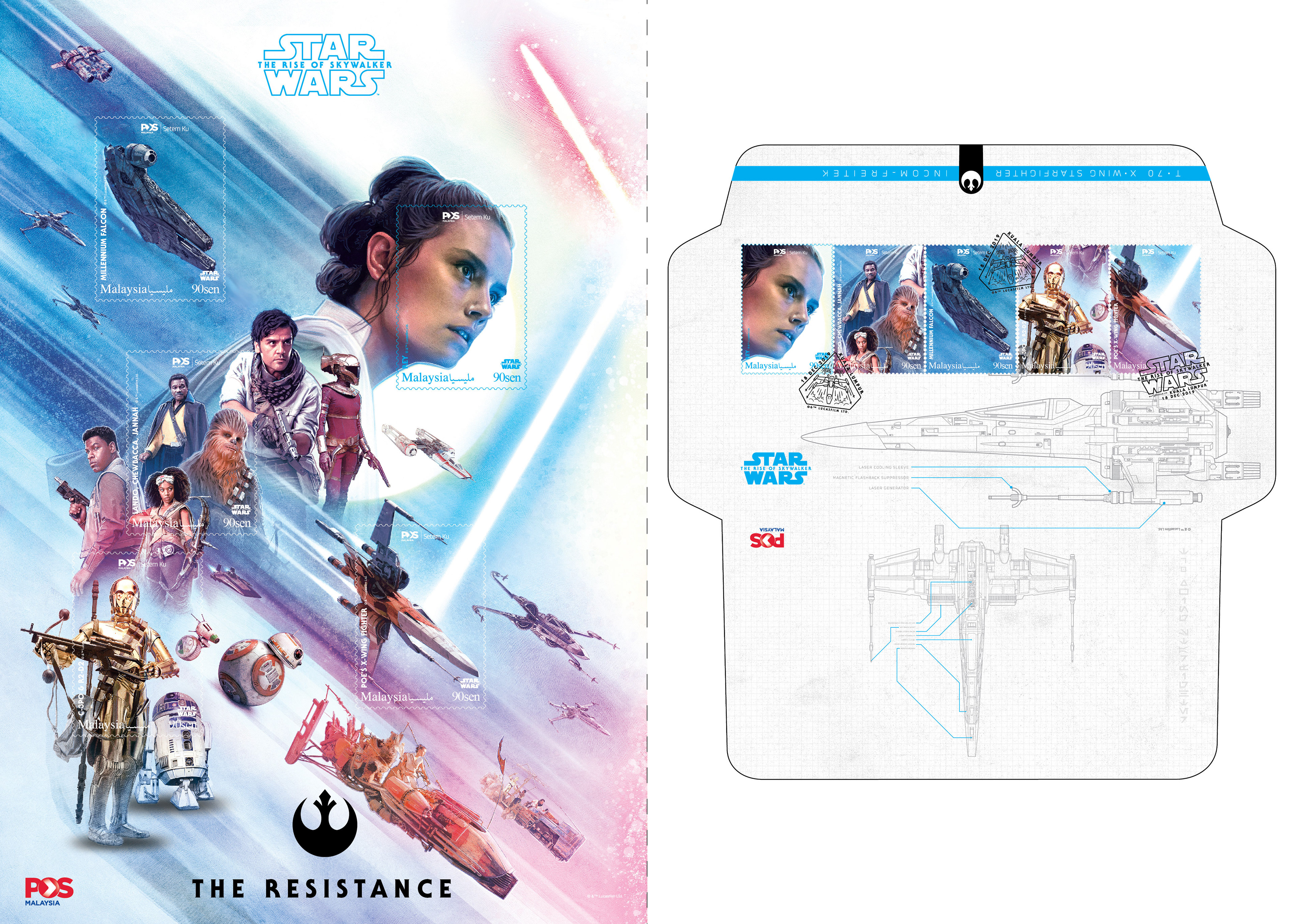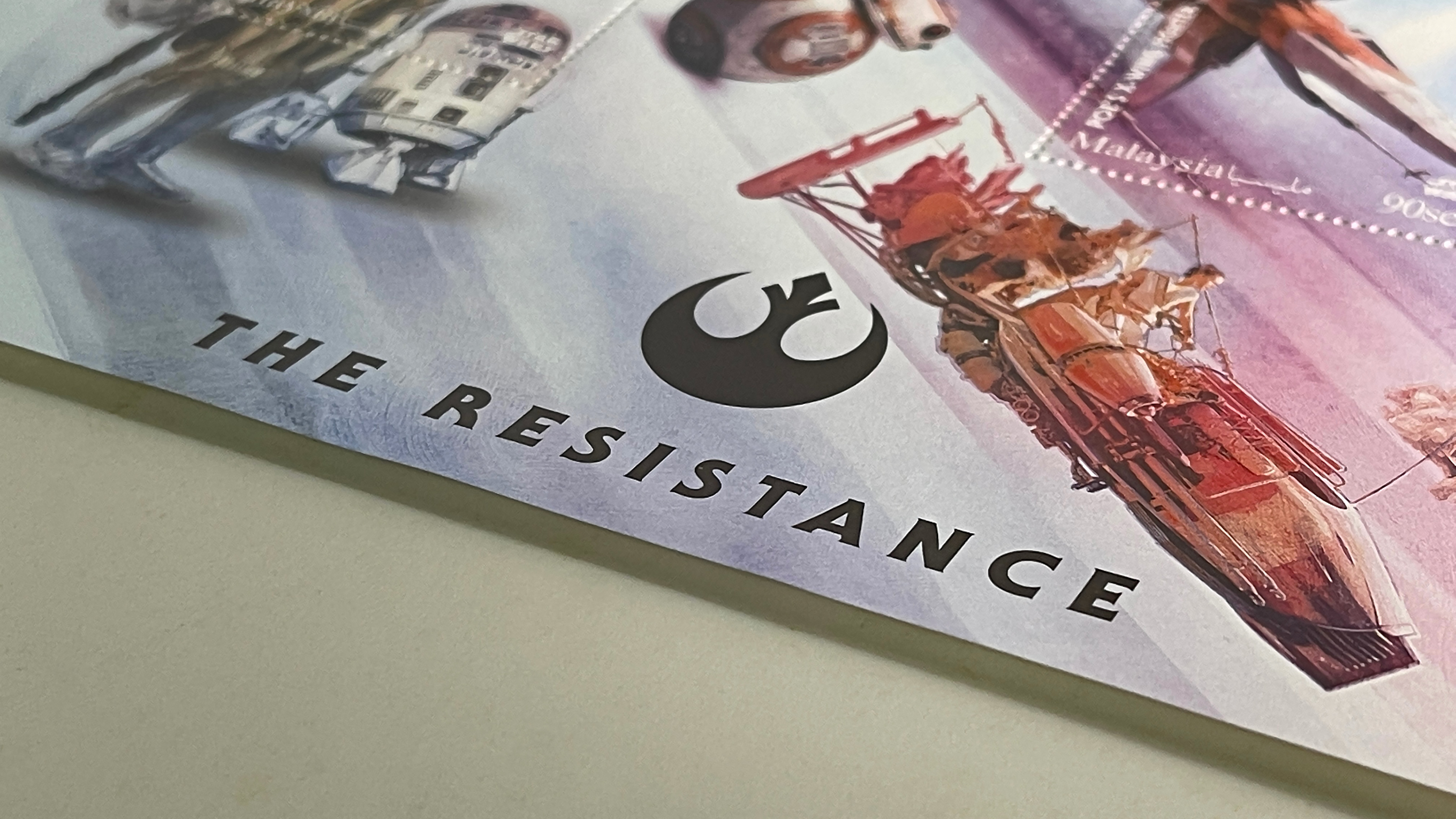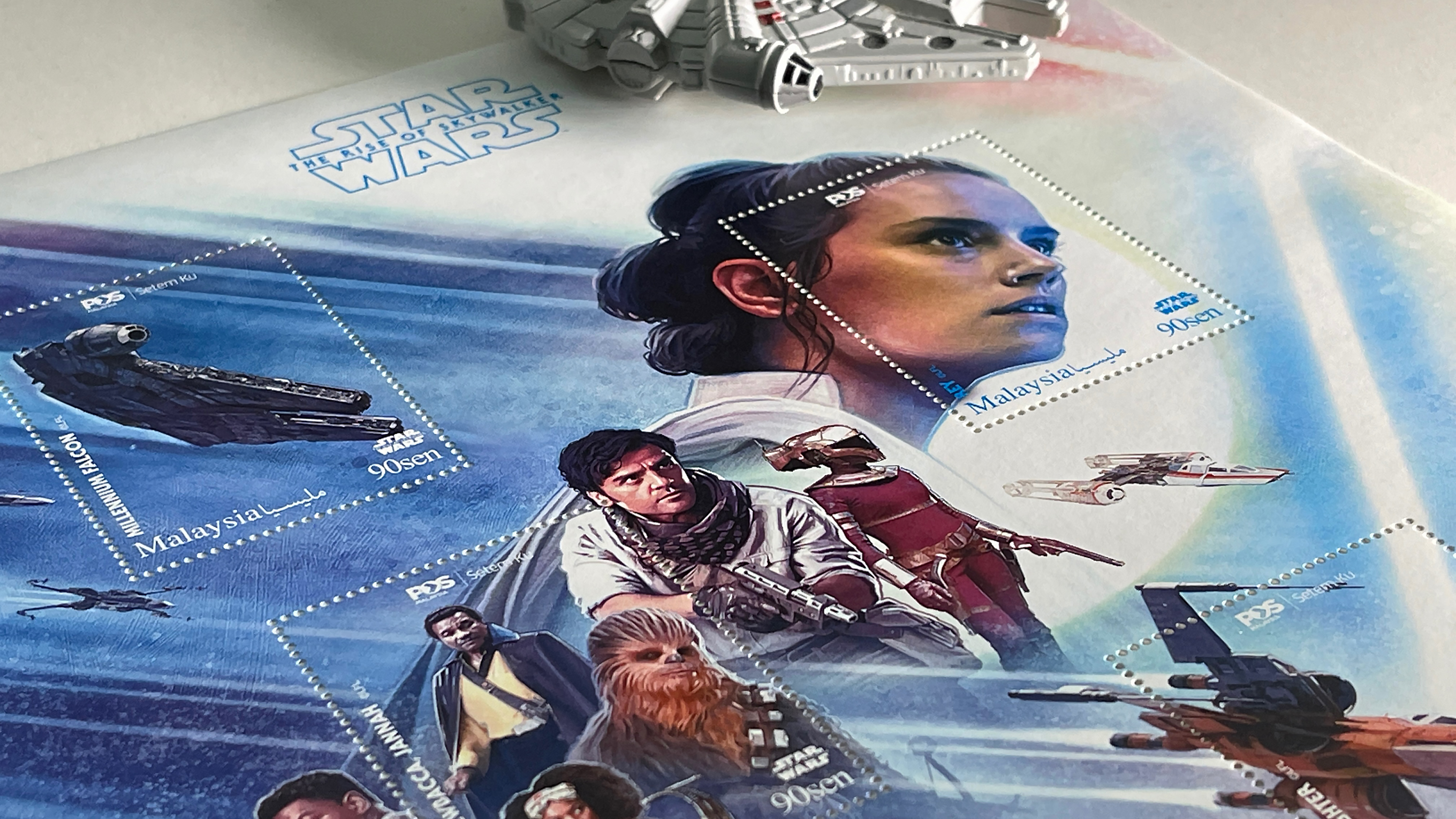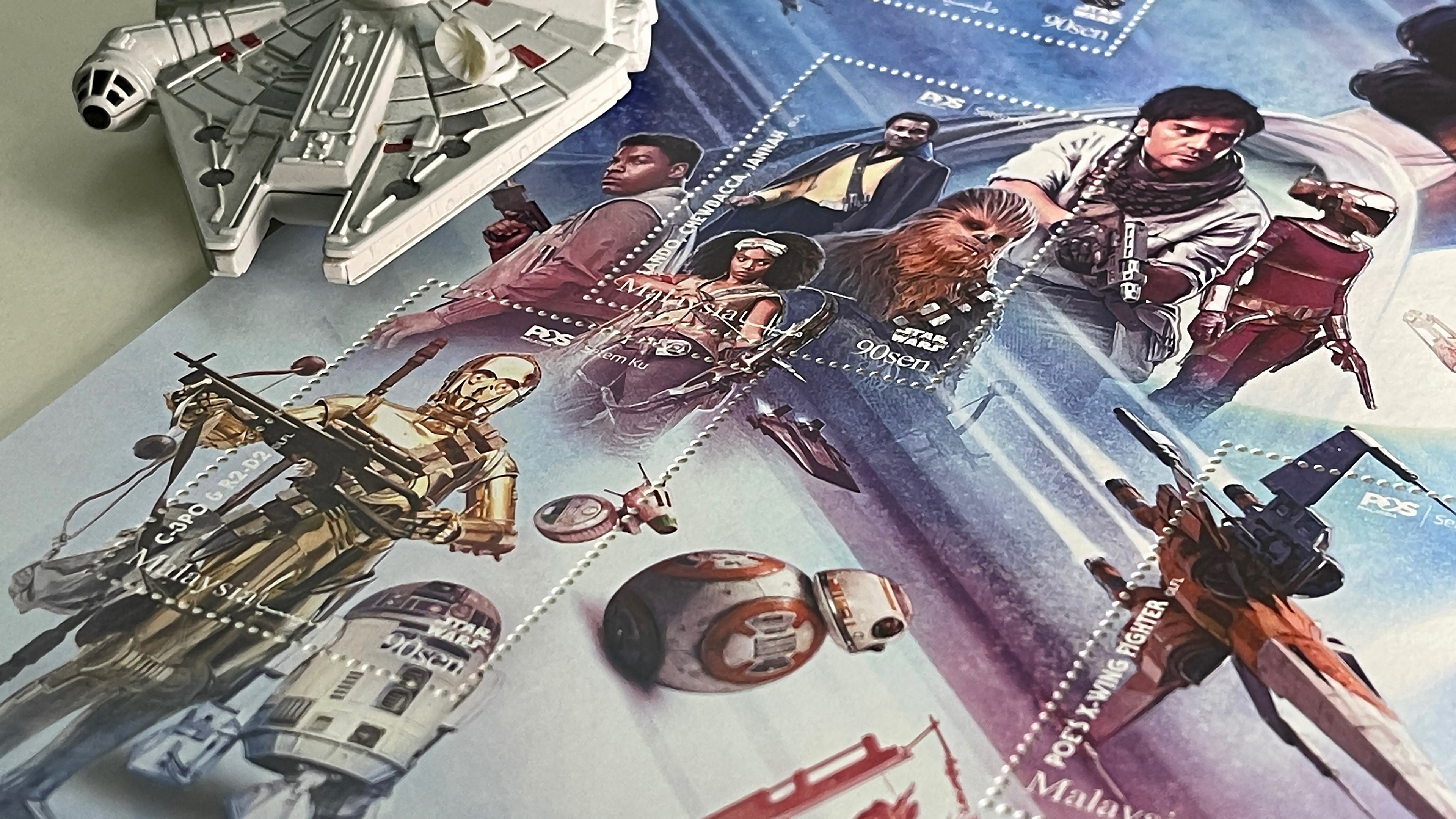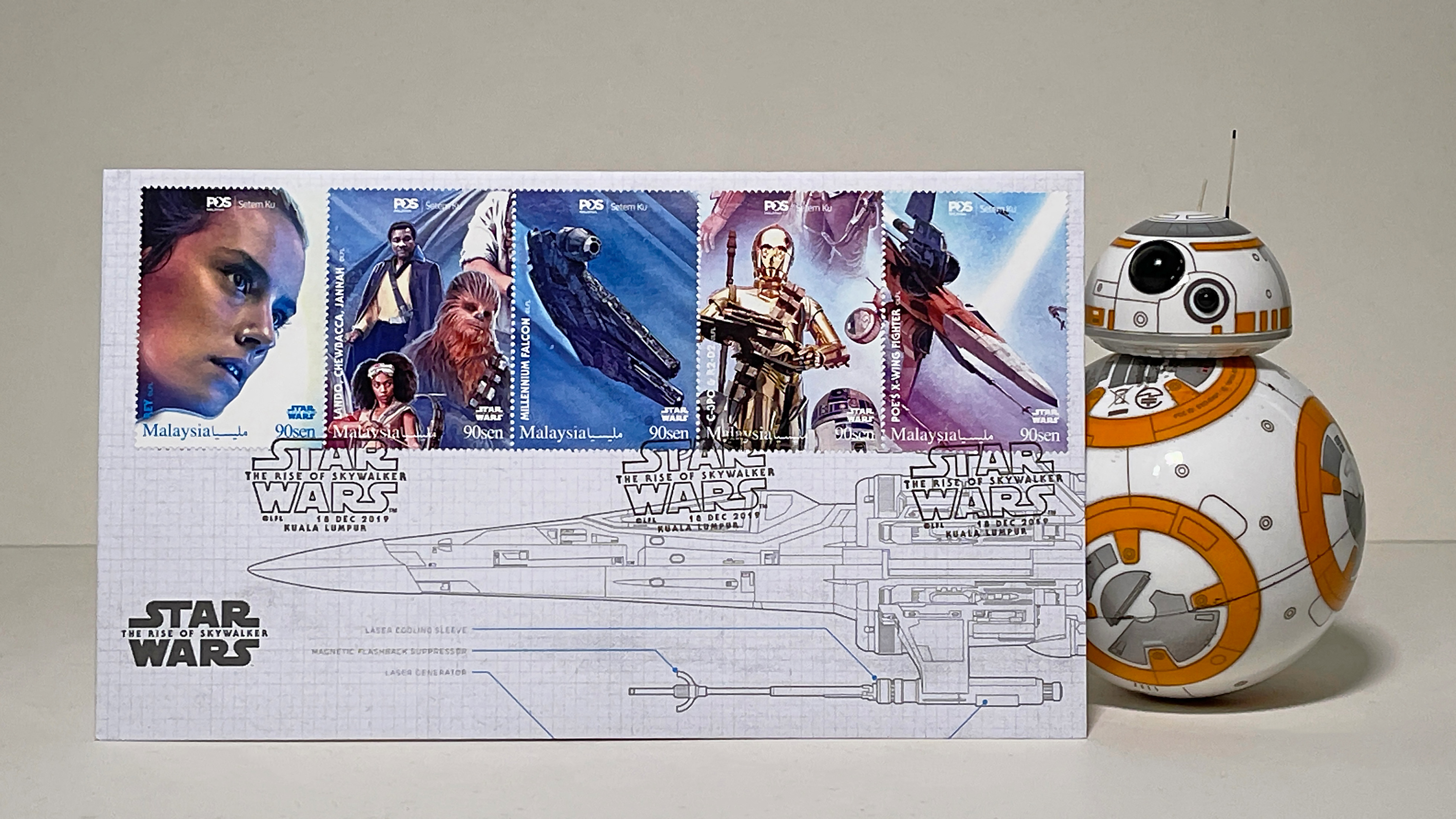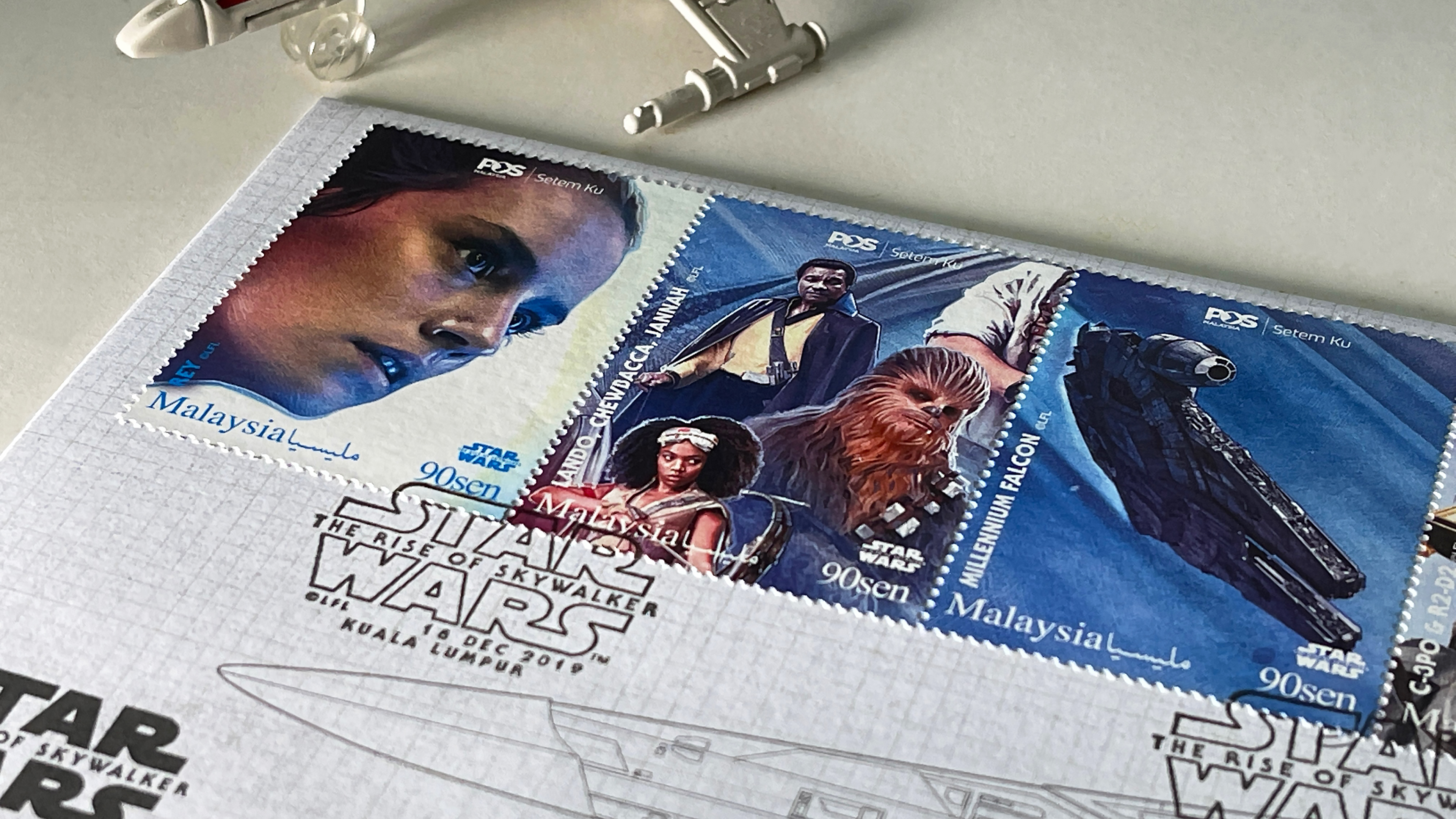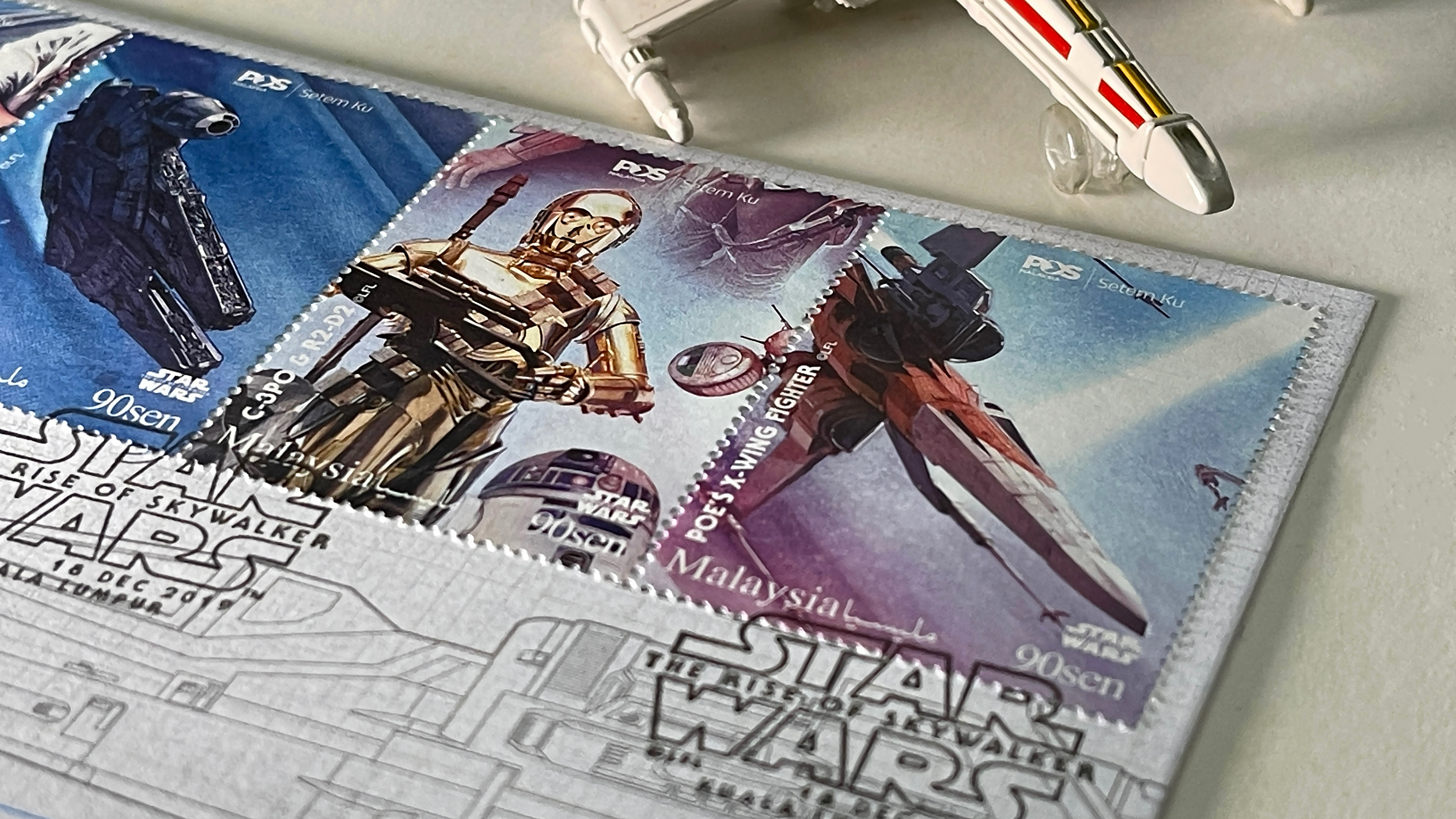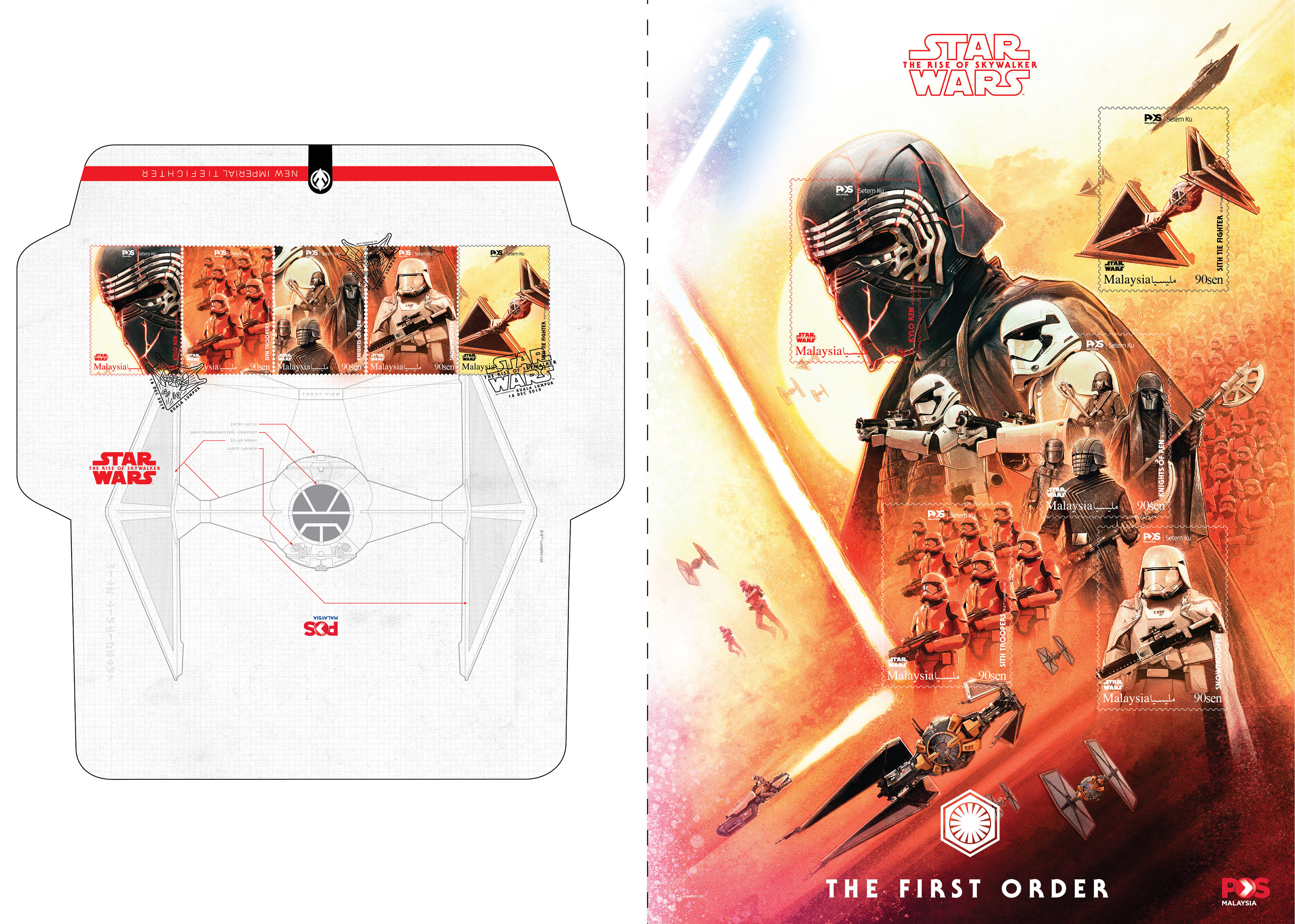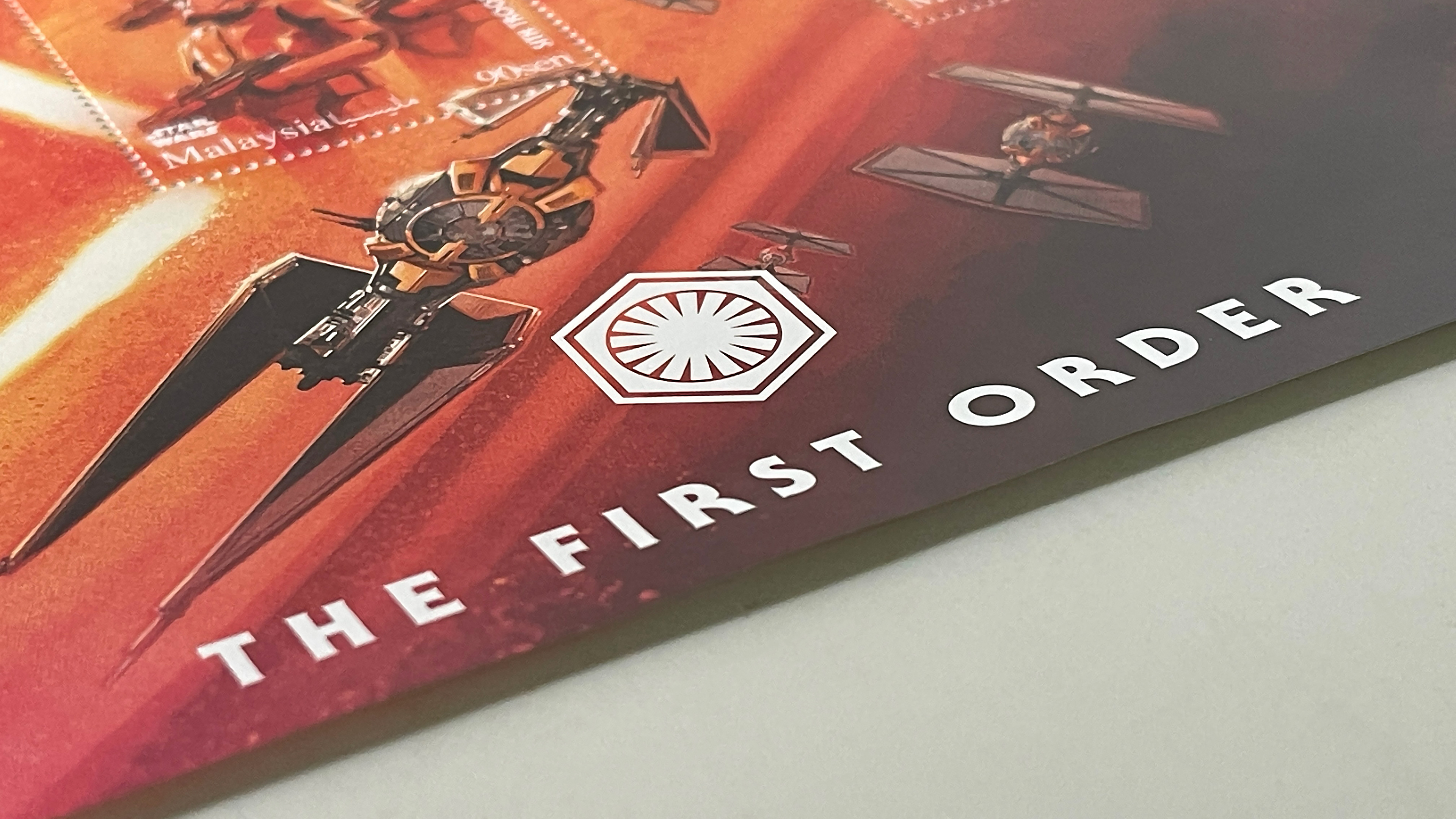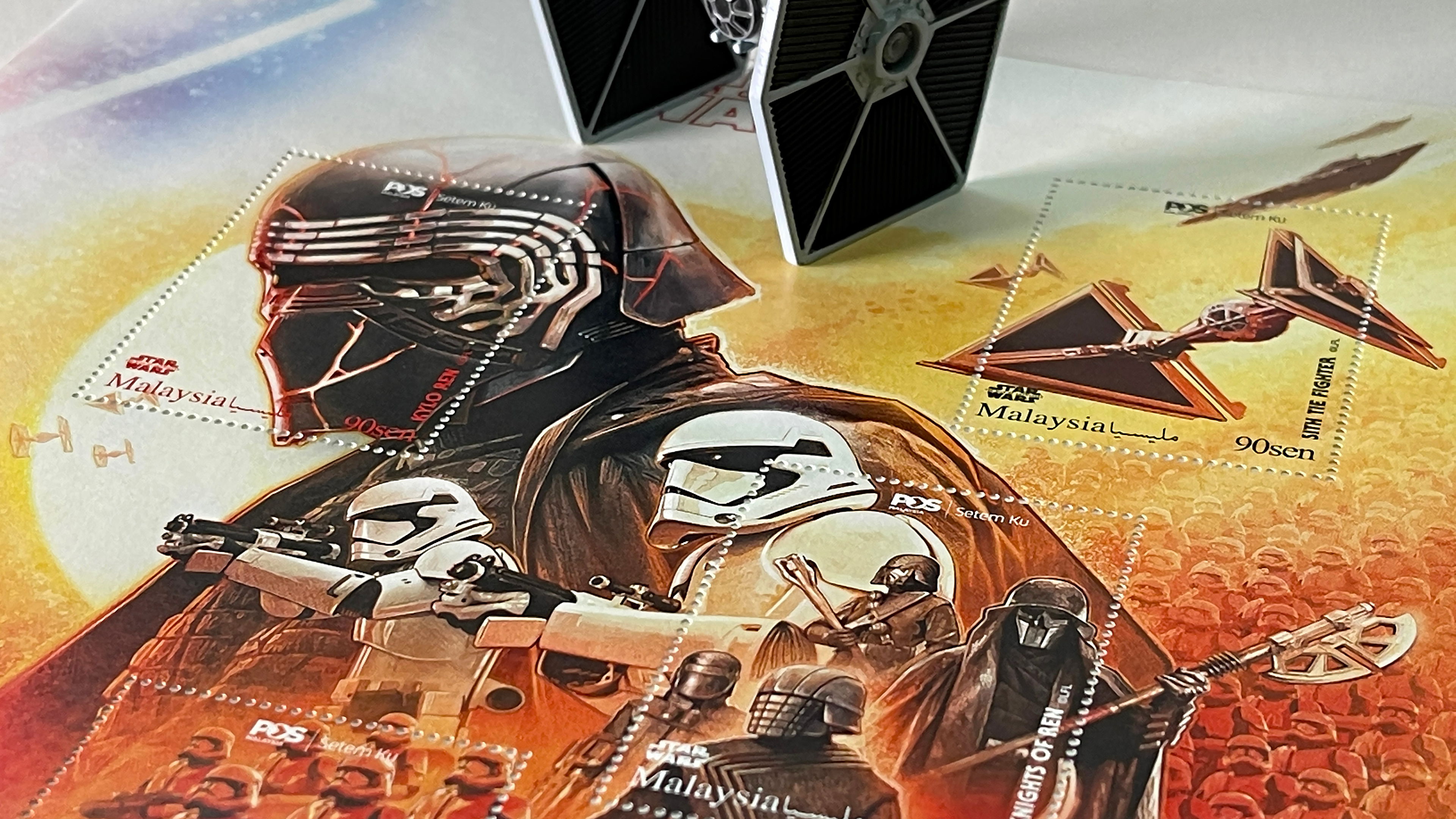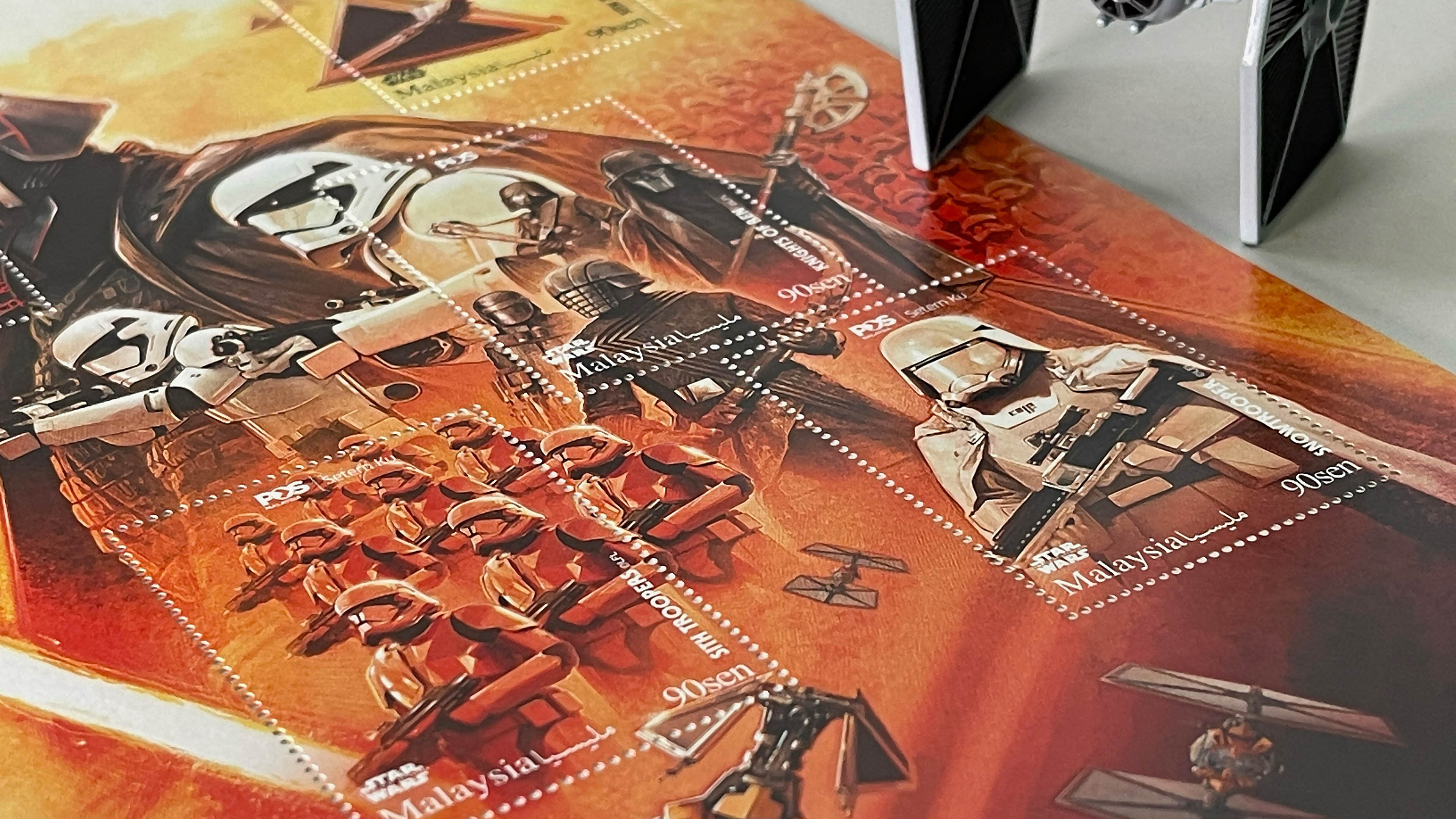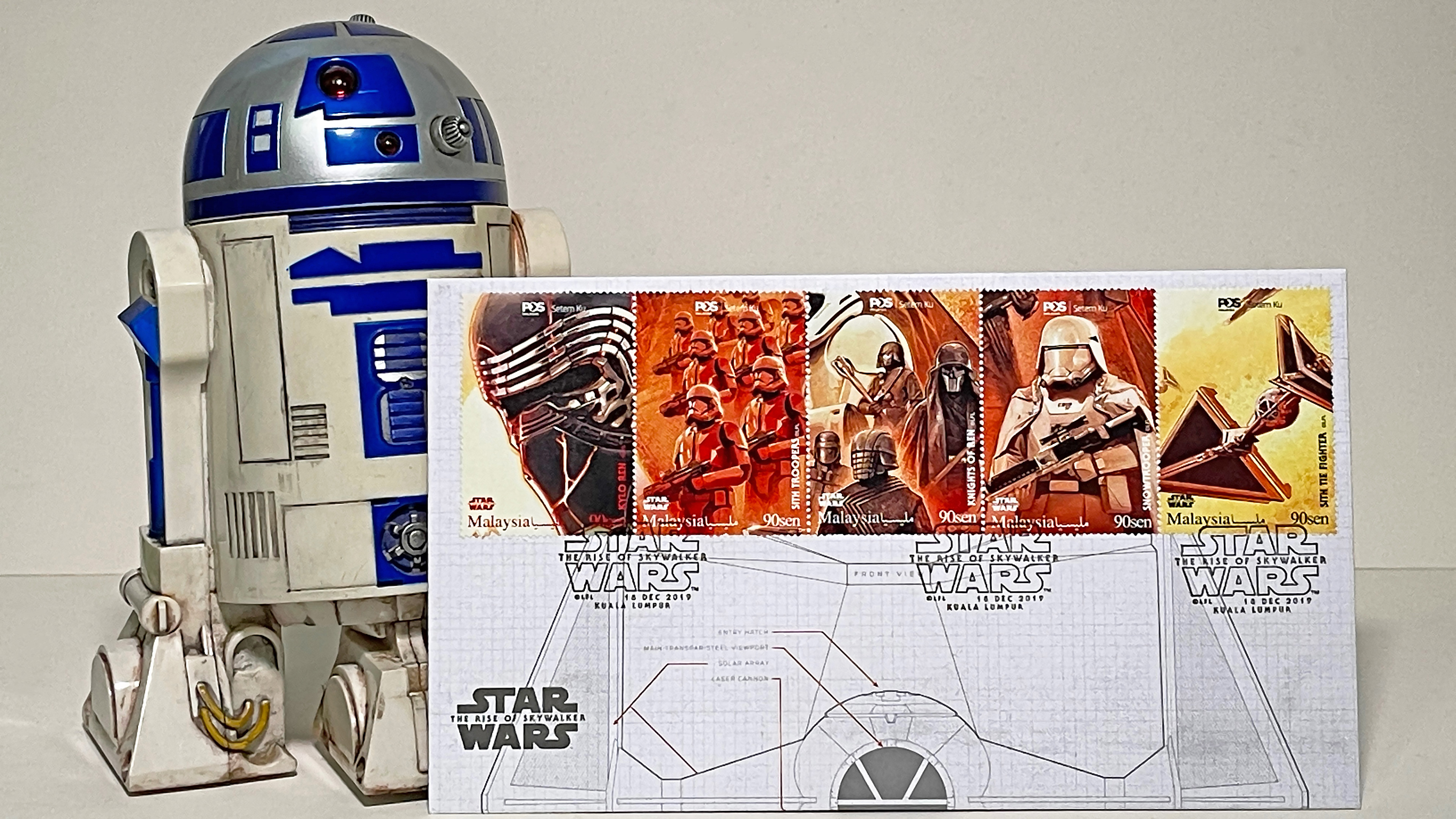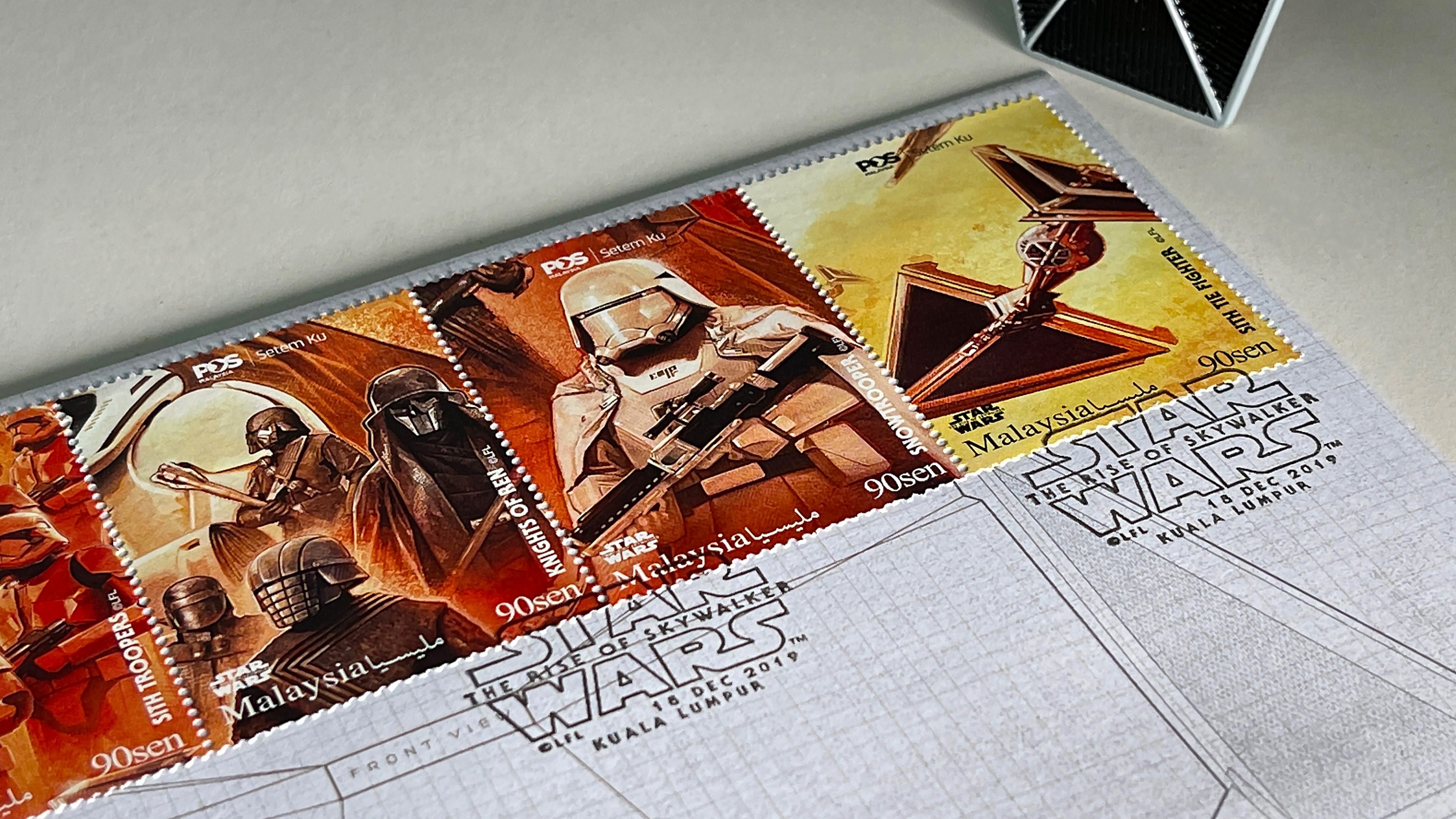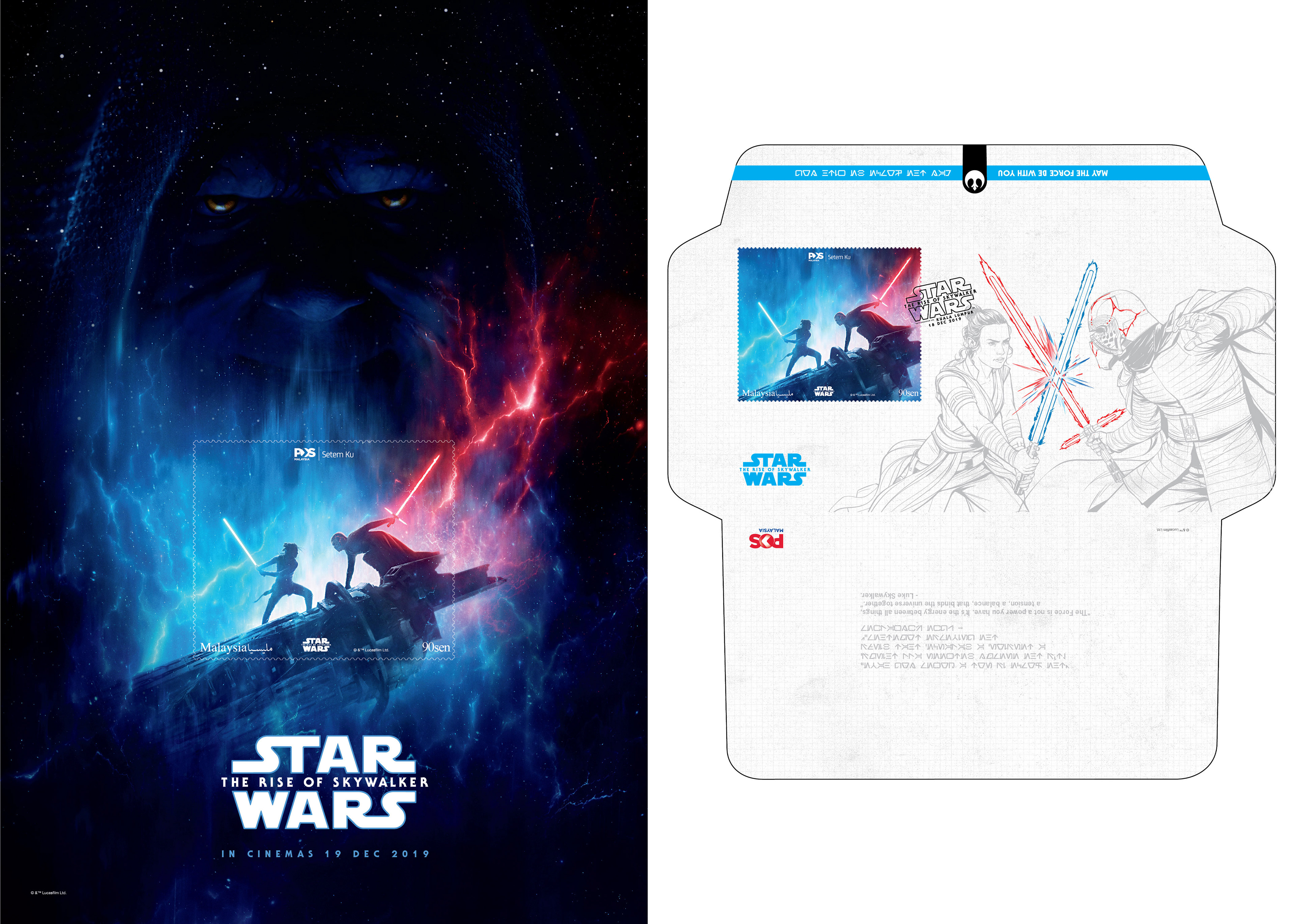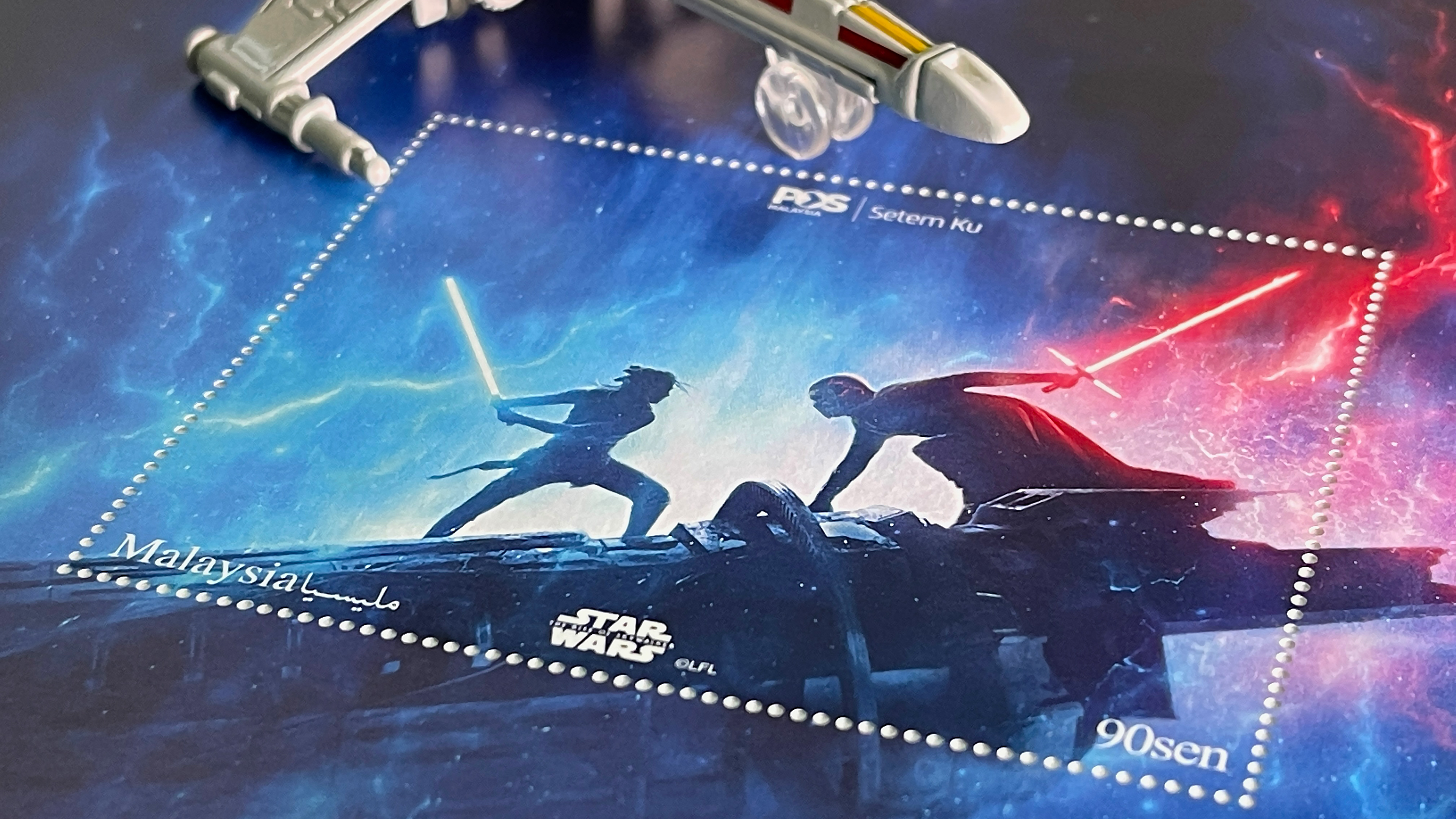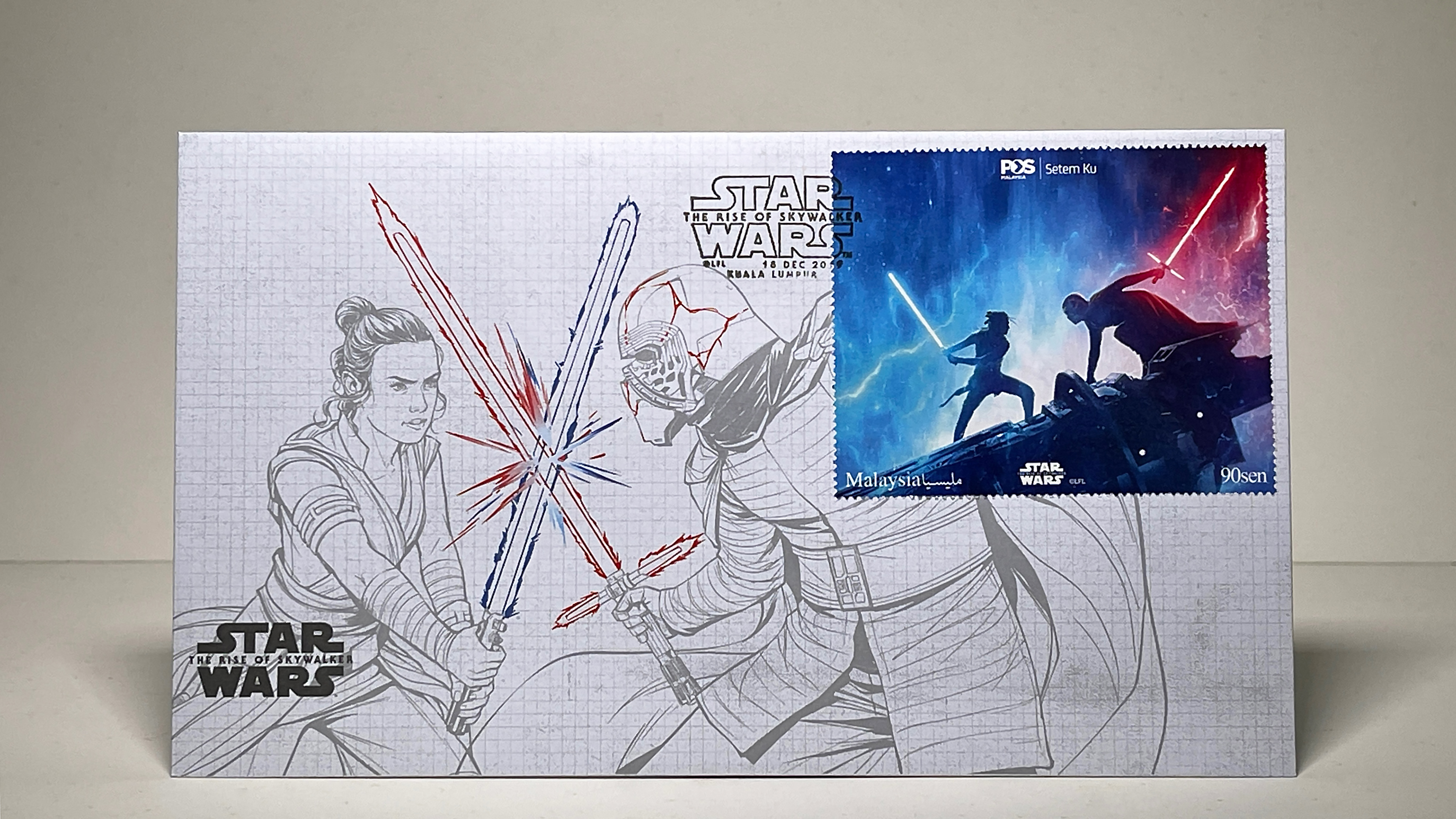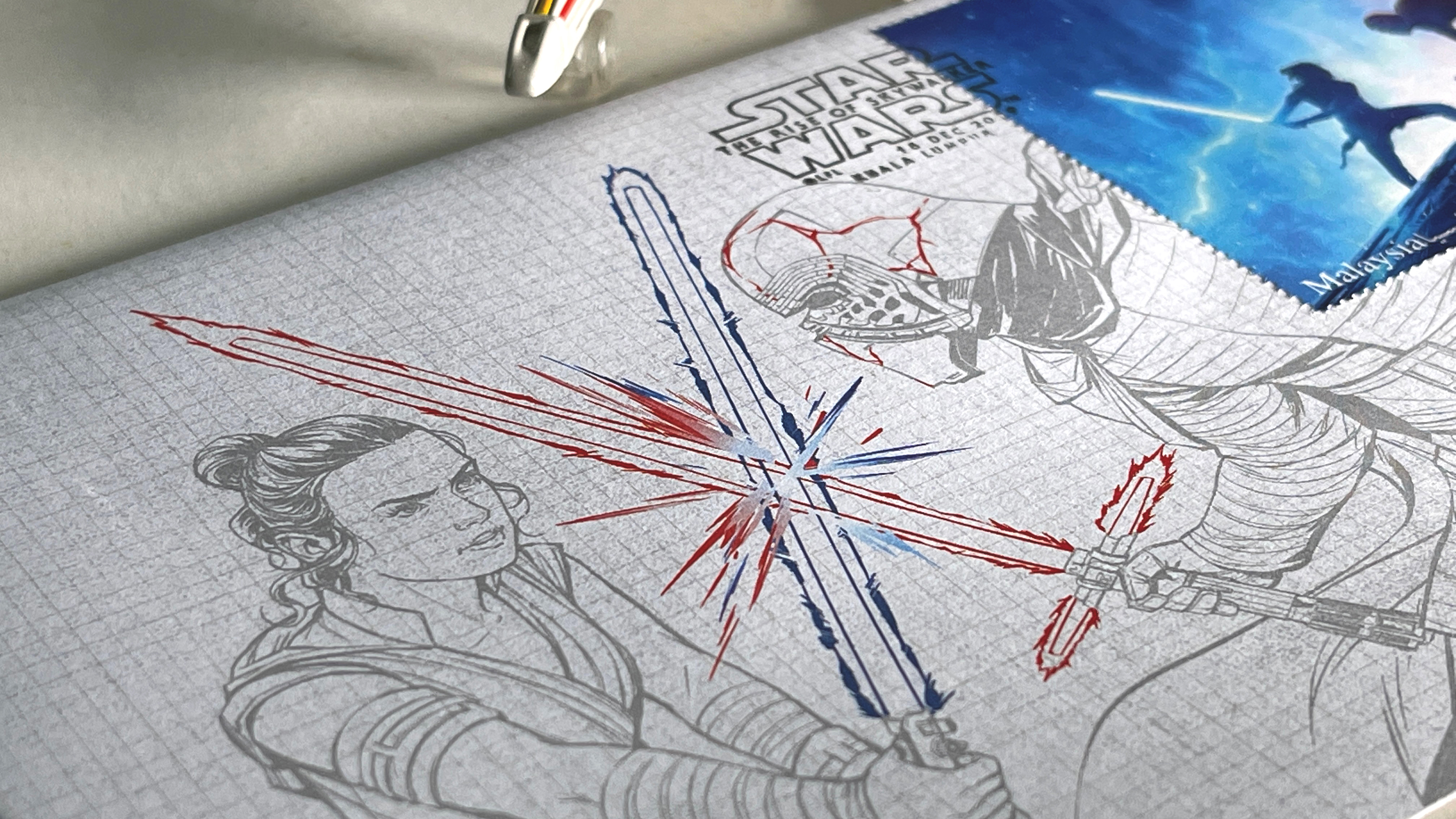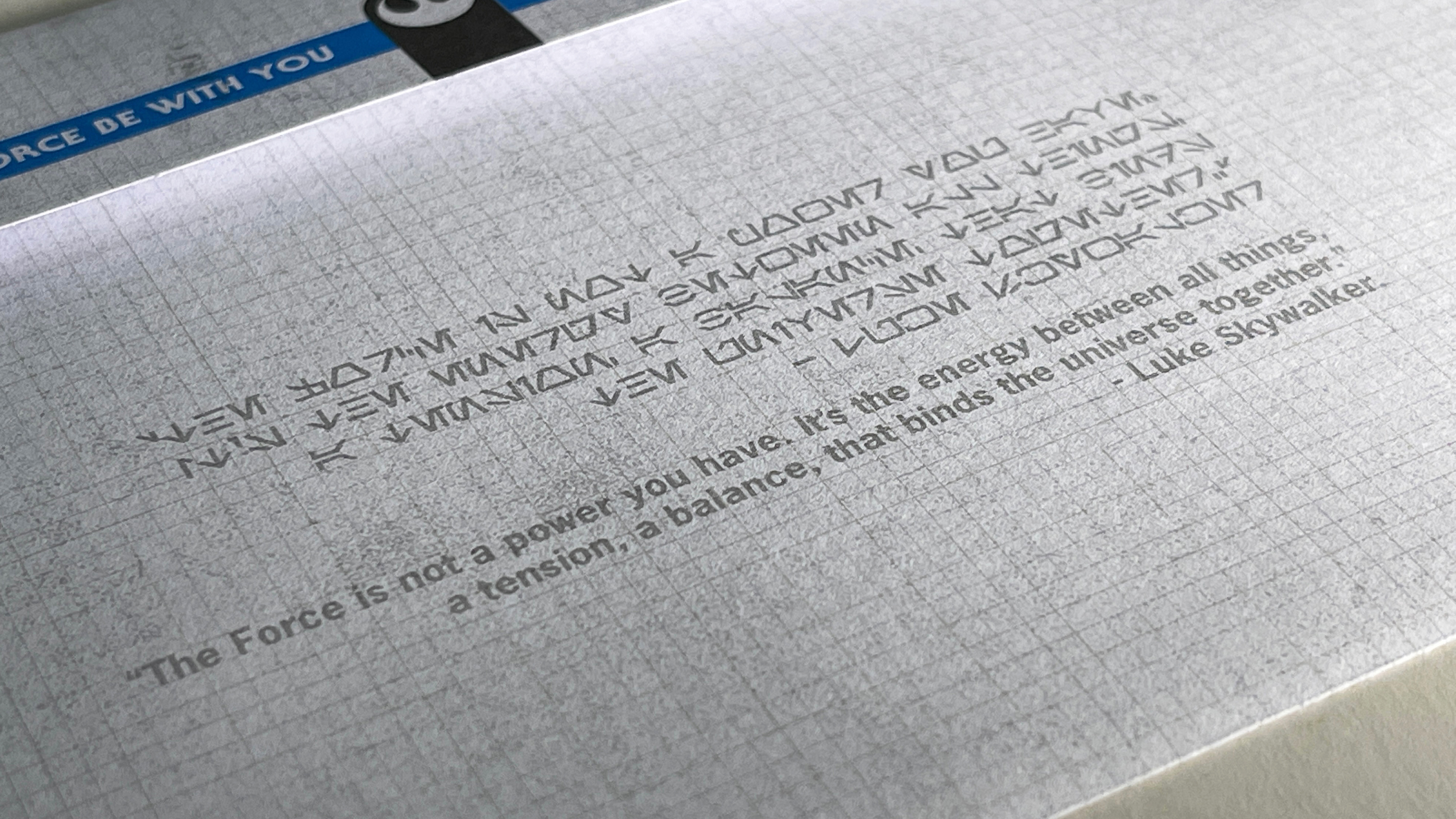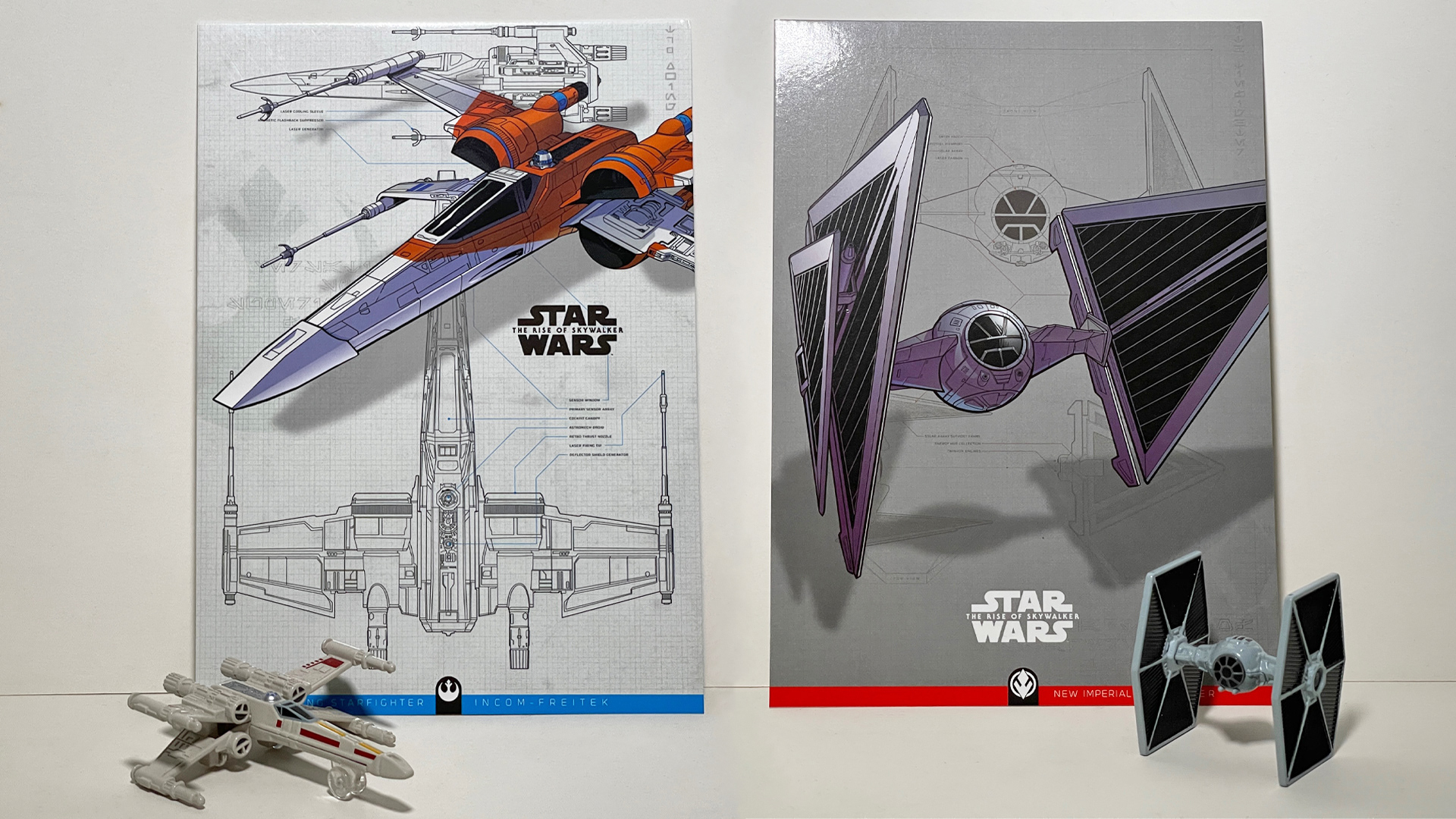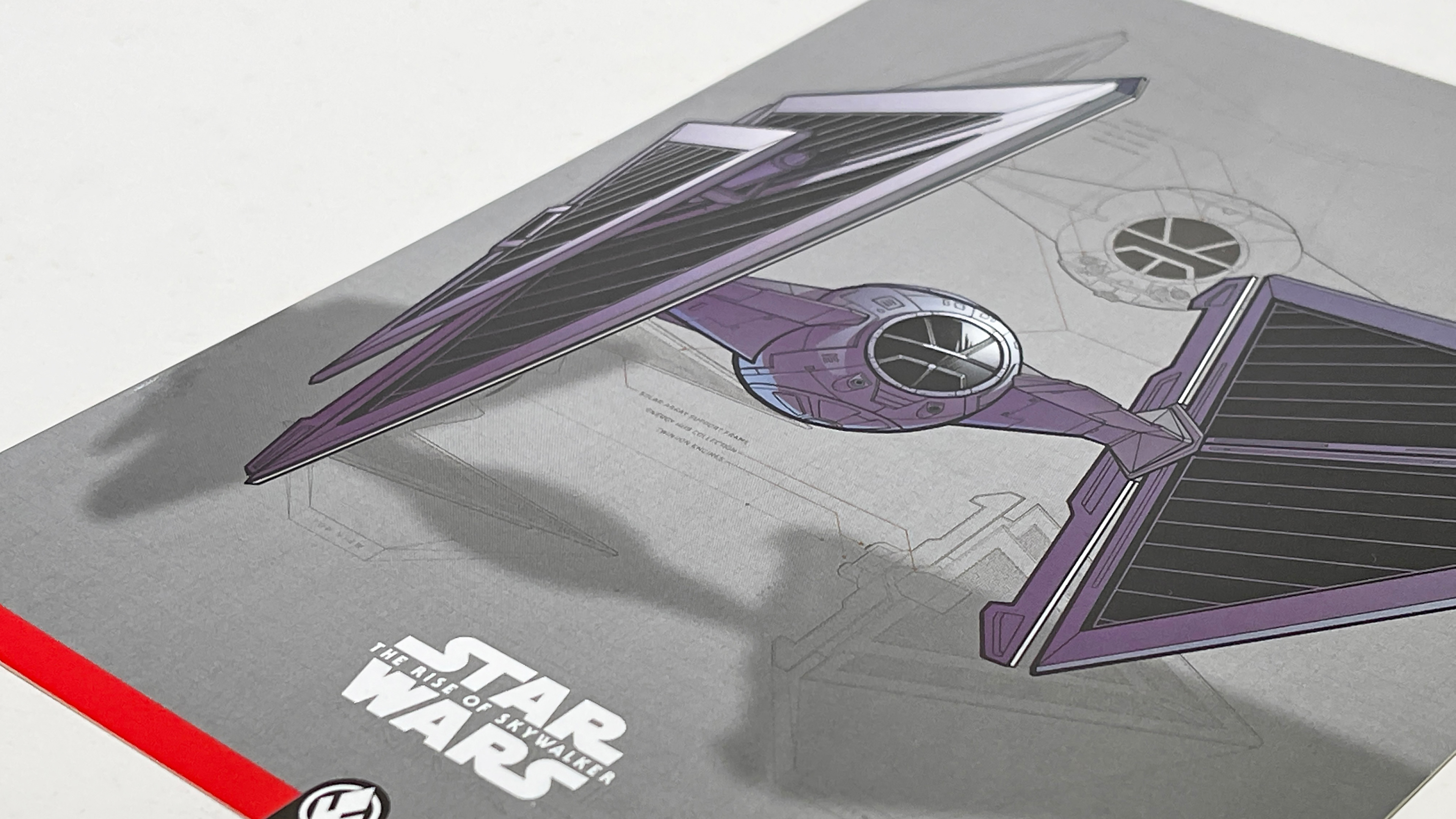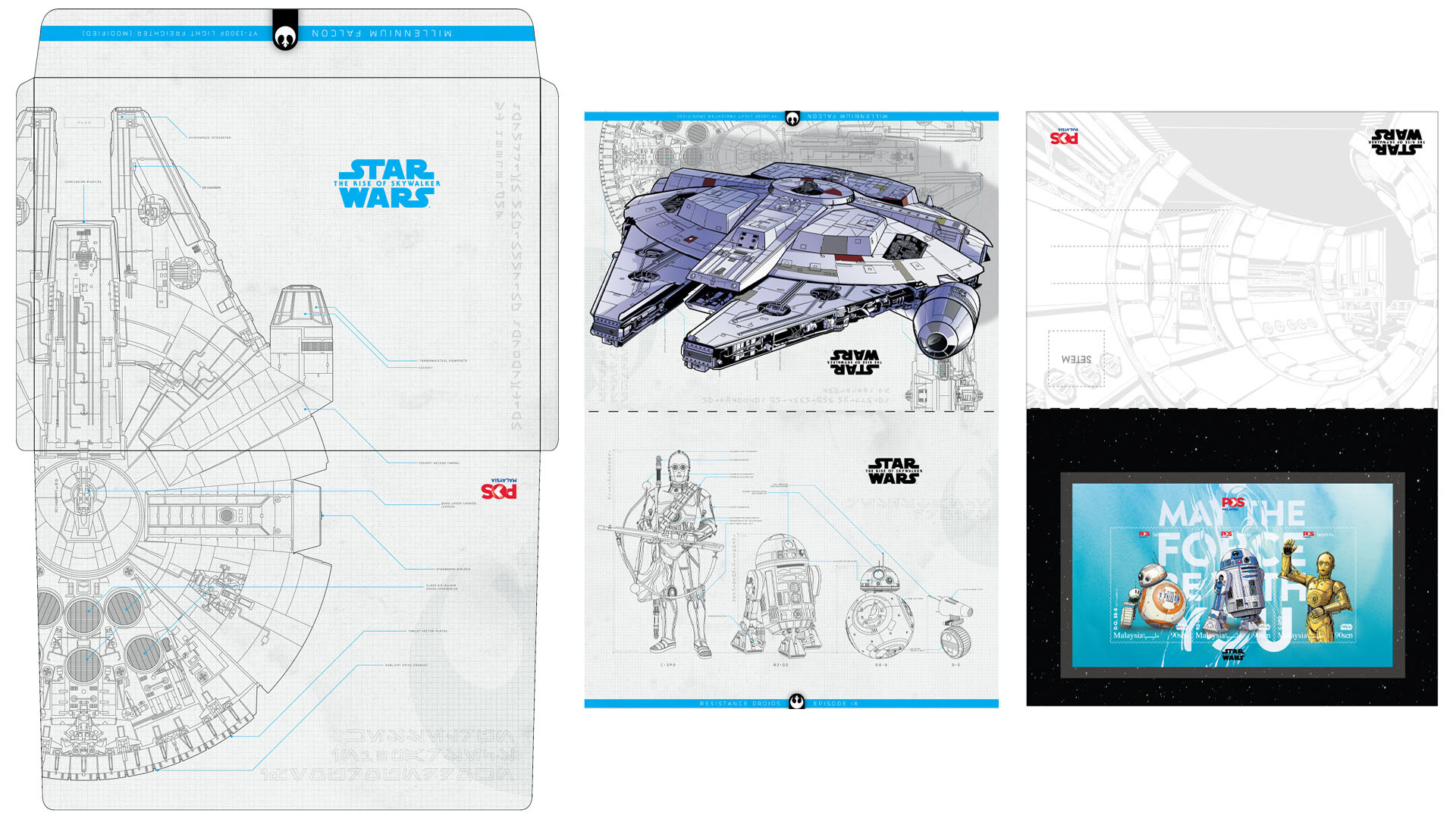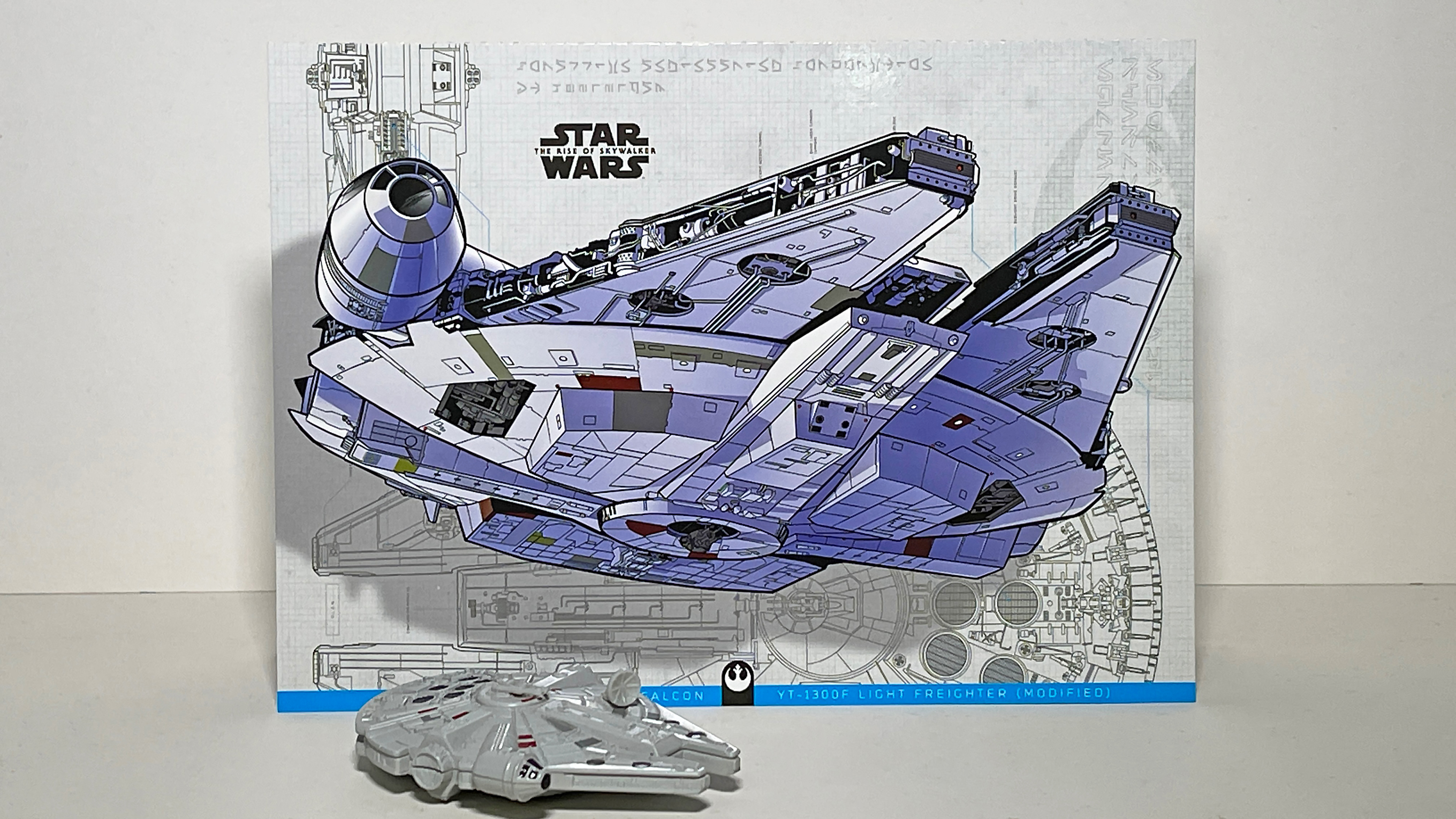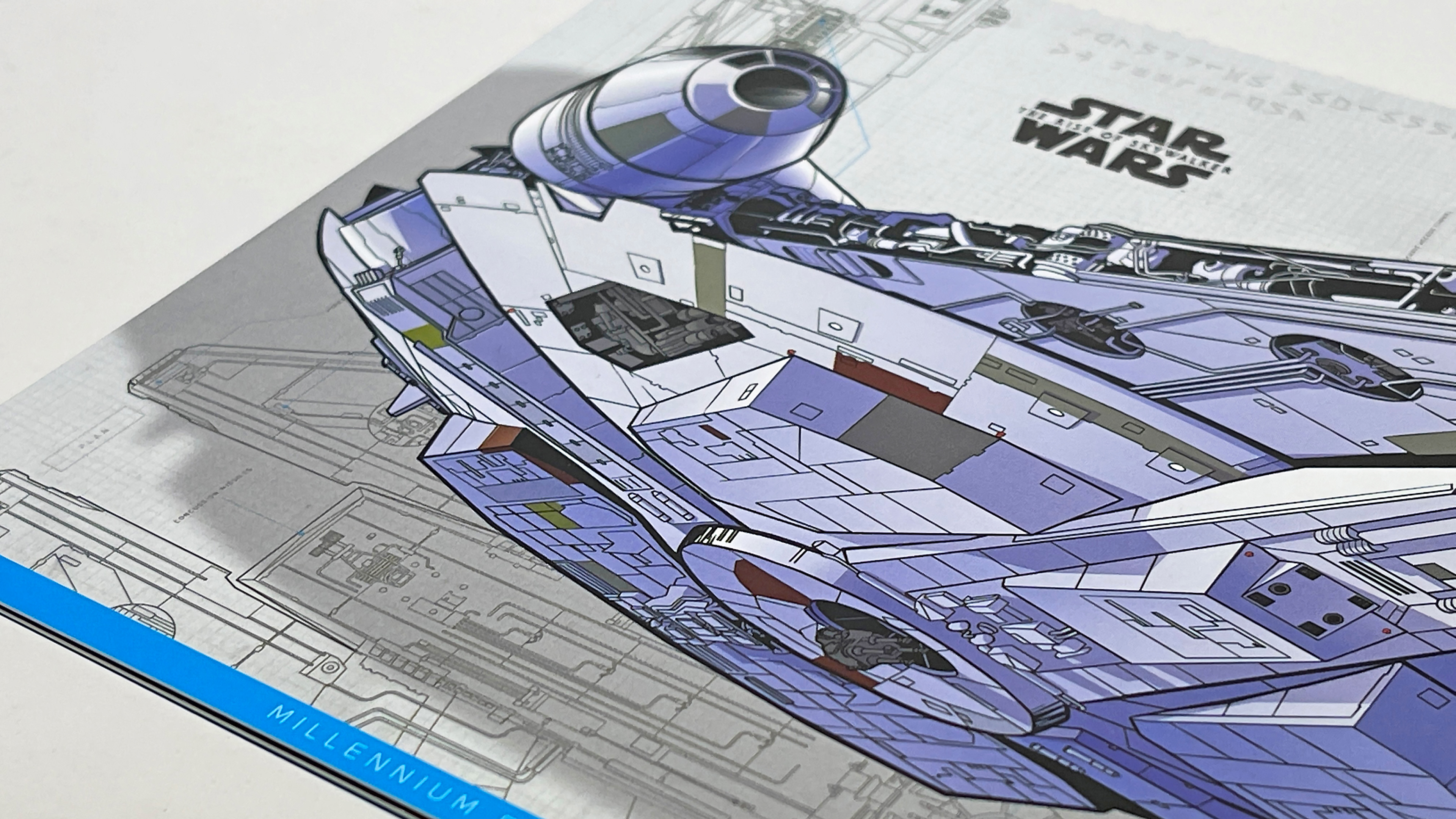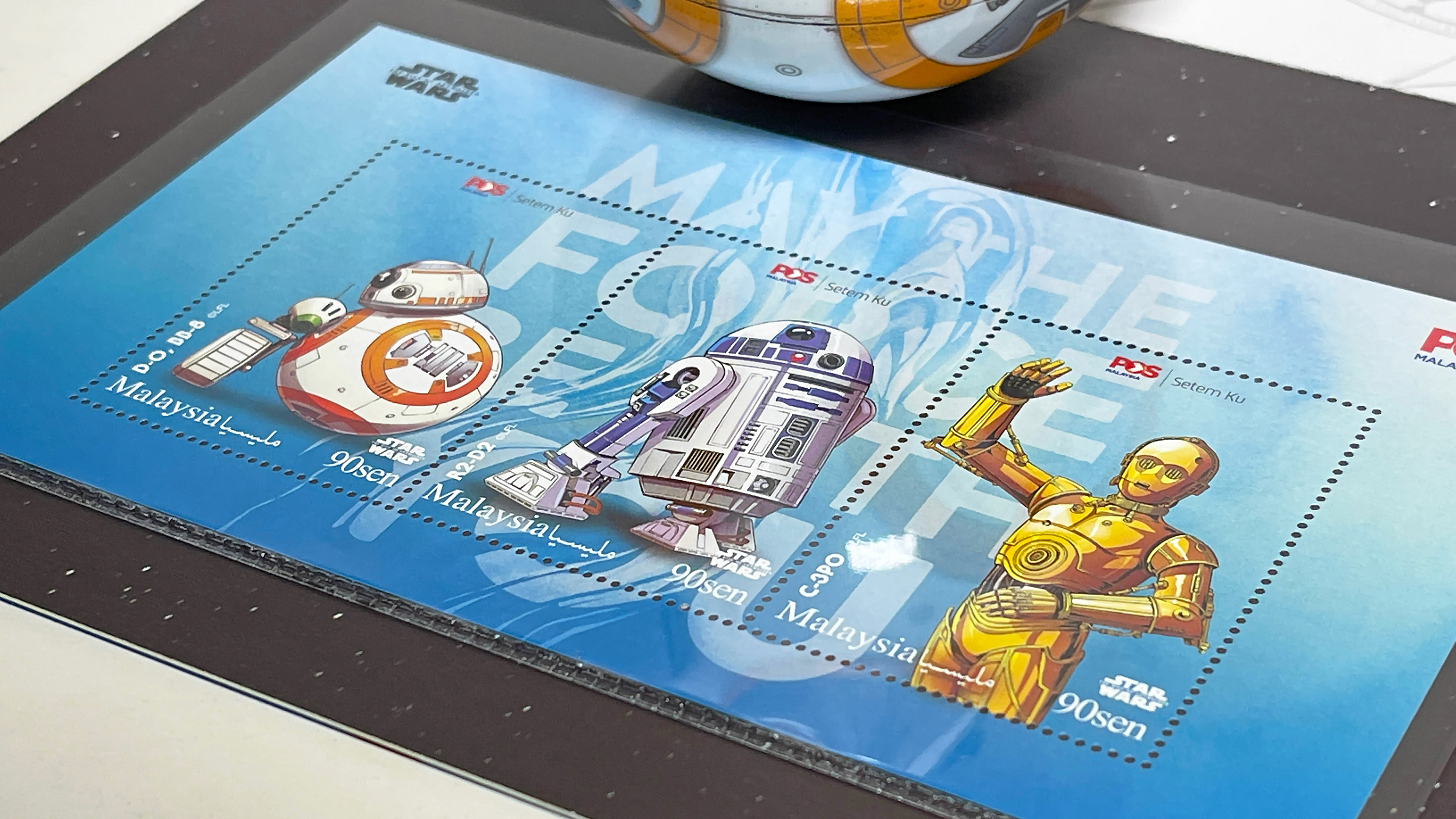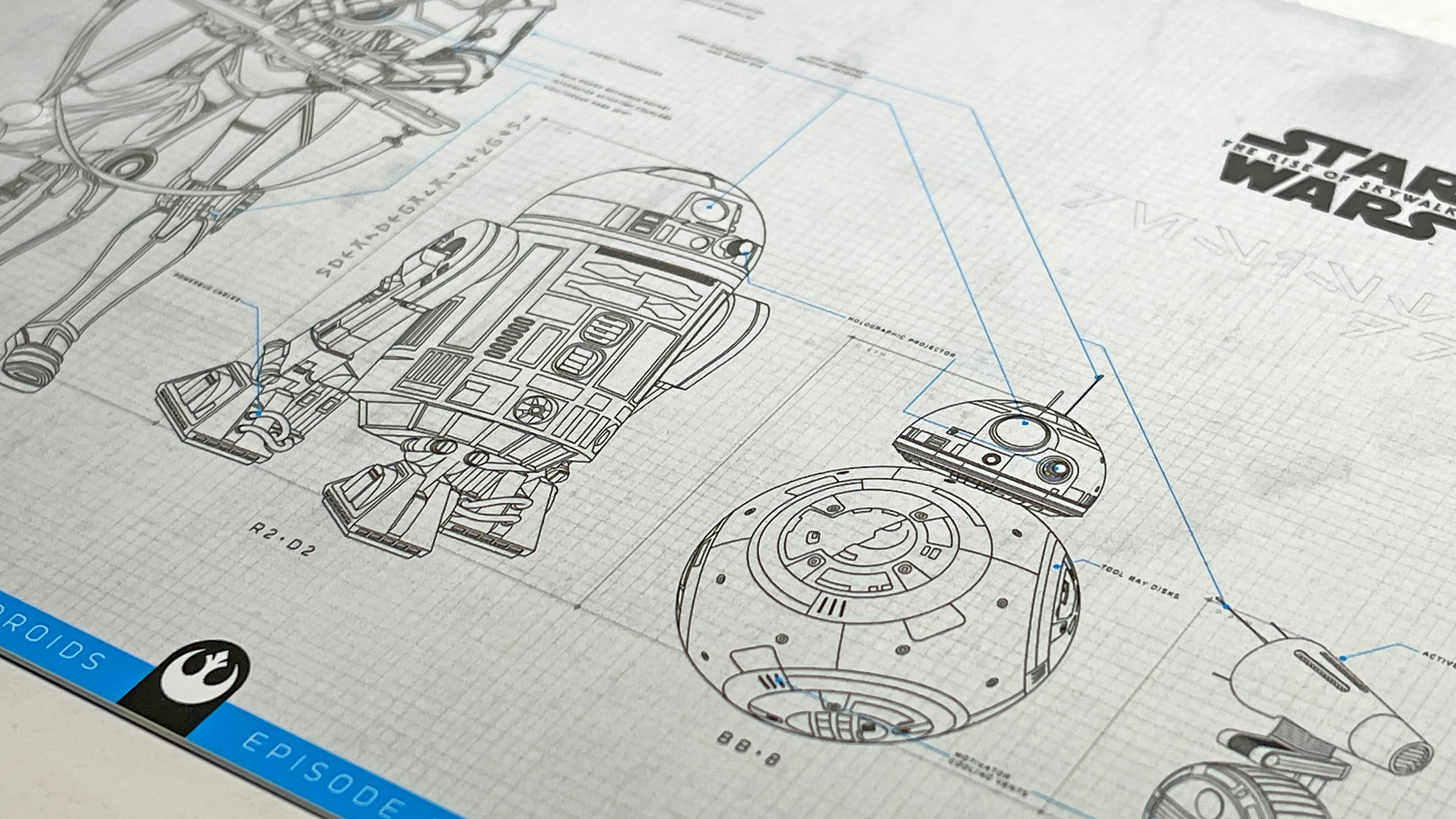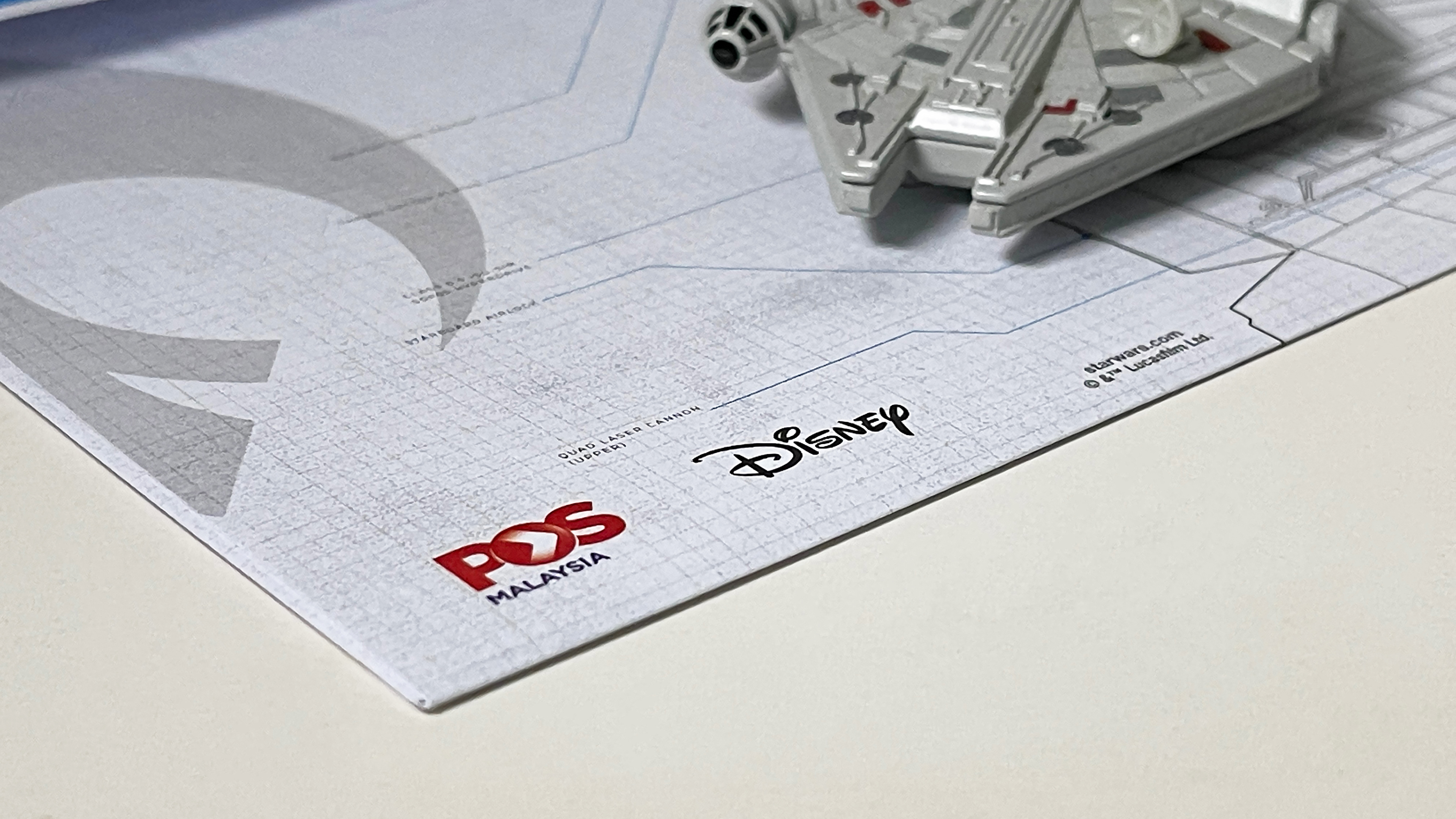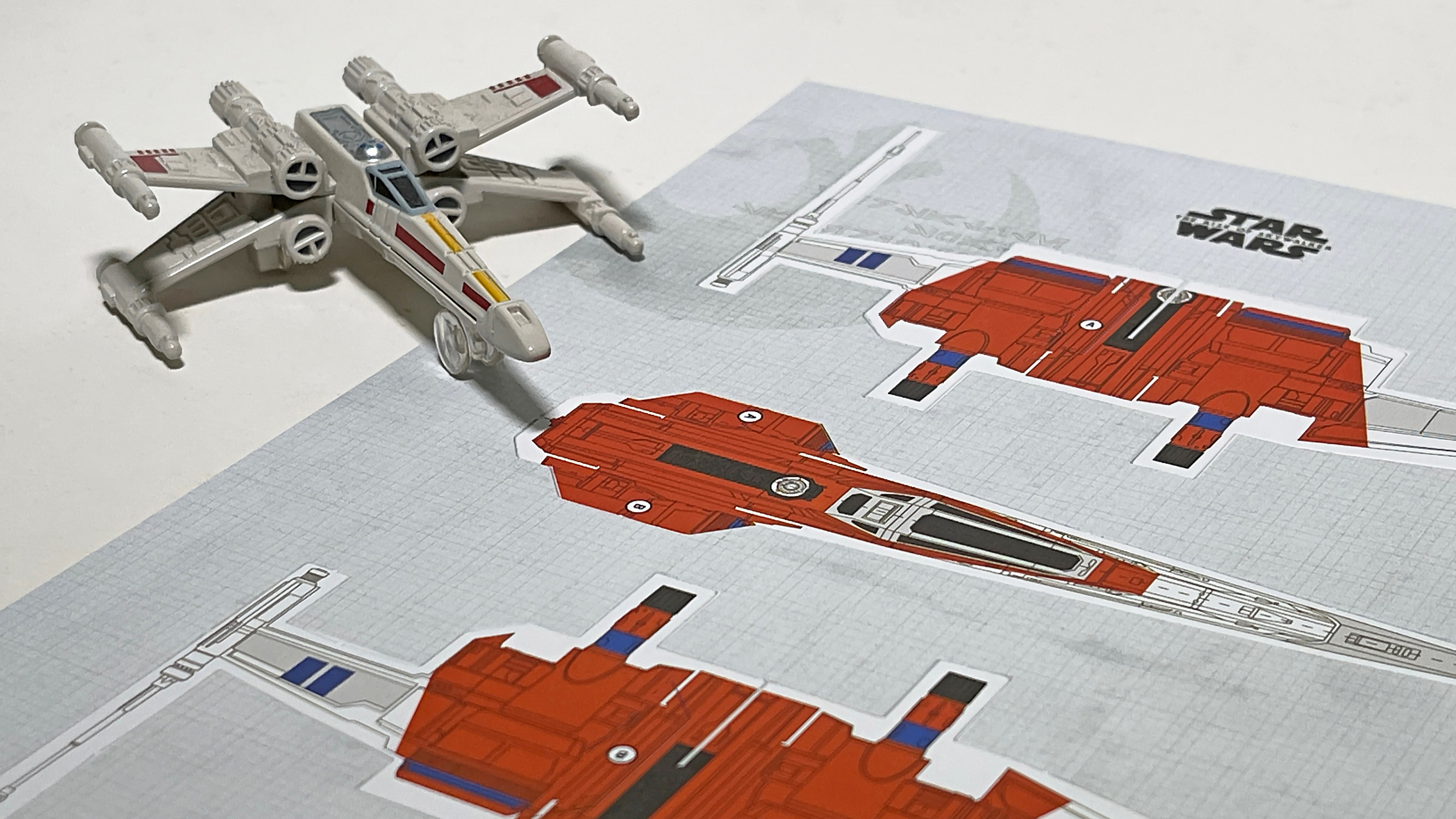 Images used in the POS Malaysia Star Wars: The Rise of Skywalker Limited Edition Stamp Collection are copyrighted to Lucasfilm Ltd. and Disney