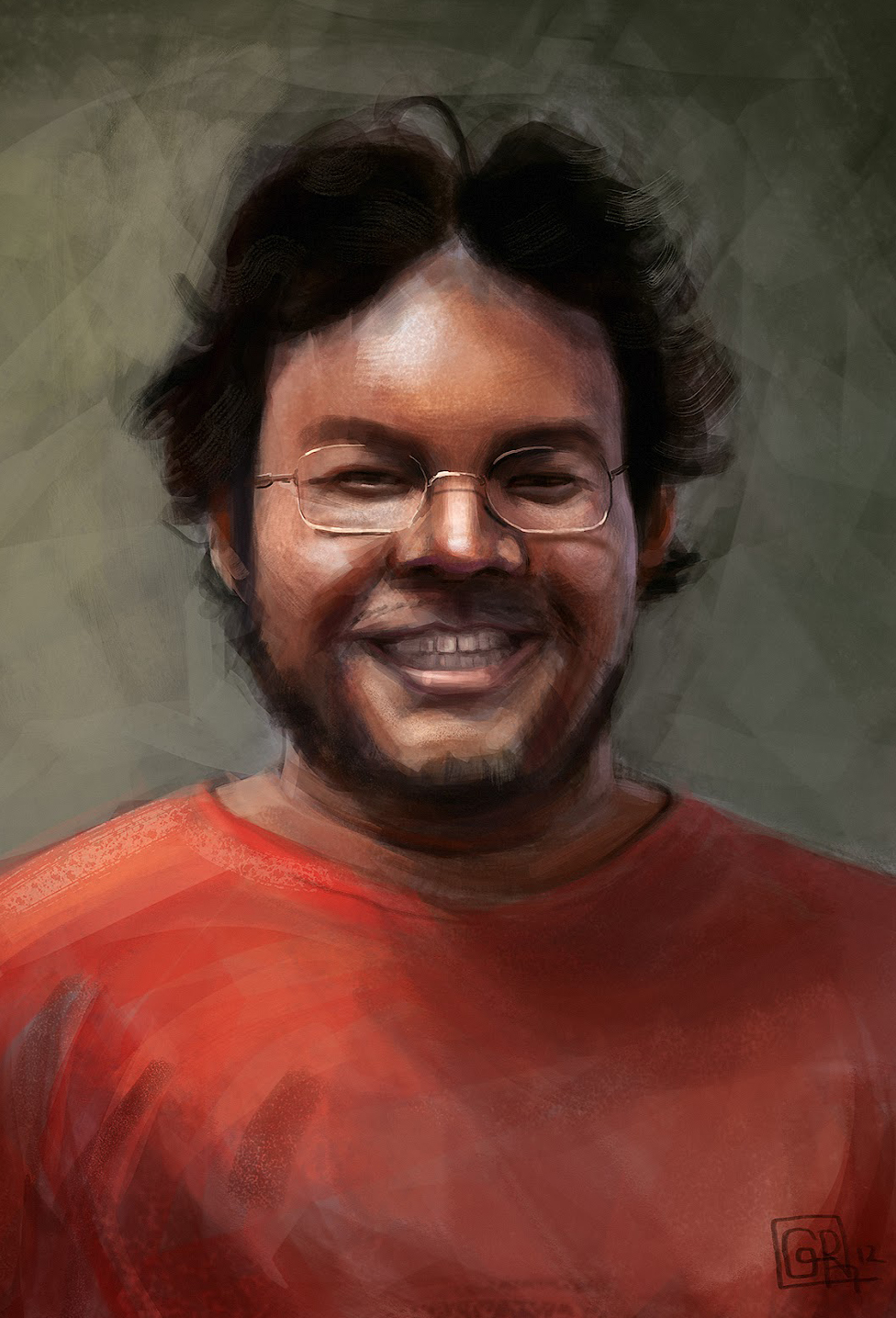 Graduated with an Animation major from Cosmopoint Institute of Creative Technology Kuala Lumpur in 2002, Zam Nayan has more than a decade of multidisciplinary creative experience and achievements from his first job designing KasehDia's world's first 'International Halal Food Guides' to getting personally hired by AirAsia's head honcho Tony Fernandes as his merchandise designer. An aspiring filmmaker, his team bagged the Silver award at the 1st Shot Nokia AV Maker Awards in 2003, Best Original Screenplay for his short film 'Bajet' at the 2010 BMW Shorties Award and directed a video for Astro Hitz Music Video Grant in 2011.

Zam's experimental works were exhibited at the 'Palestinian Aid Exhibition' at National Art Gallery in 2009, became 2nd runner-up at the 2010 MSC Malaysia Krea8tif! Award and was part of Behance Malaysia group exhibition in 2011 at Kuala Lumpur Design Week. In 2012, in an effort to give back to the creative community he spoke at Thinklab's Agents of Change 'Reignite' seminar, became a youth mentor for myHarapan's 'Re:Generation' conference at the World Innovation Forum and was certified Industry Expert by the Department of Skills Development (JPK) under the Ministry of Human Resources Malaysia.

Always exploring new media, Zam founded a mobile-photography group TinPix in 2011, participated in KL-based Hollywood VFX studio Rhythm & Hues 'Basics of Compositing' program in 2012 and recently found fiddling with live-visual projections at music shows. A member of wREGA (Graphic Design Association of Malaysia) and Behance Malaysia, Zam enjoys creative collaboration that enhances his visual communication skills. Today, he runs his own creative studio, HURI, doing advertising, branding, video production, desktop publishing and digital media for startups, NGOs and corporations. When not working, he travels with his wife searching for the freshest salmon sashimi in other parts of the world.
2016 -
'Freelance & Startup', Universiti Malaya
2015 -
'2008ku - 365 Days Photo Project', Kuala Lumpur International Photoawards
2014 - 'Creative Project Management', Universiti Kebangsaan Malaysia
2014 -
Thinklab MIDI Session 'Making Design Sell', INTI International University
2013 - 'Short Filmmaking', myHarapan HOPE Short Film Competition Workshop
2013 -
'Street Mobile Photography', UNITAR International University
2013 -
'Design On Speed', Behance Portfolio Reviews, VGA Fest
2013 -
myHarapan 'Re:Generation' Youth Mentor, World Innovation Forum
2012 -
'Reignite: Transformation Begins Here', Make Condition / Agents Of Change
        2012 -
Various topics, Jack In The Box, wREGA